Tip: Quickly add a new card to Google Wallet by snapping a photo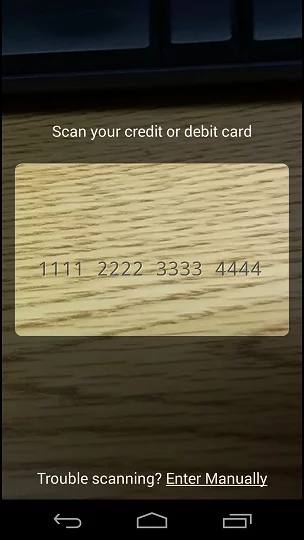 While the Google Wallet Android app has made it incredibly easy for practically everyone to start using contactless payments on their NFC-enabled devices, there's one thing that's hasn't always been easy: adding credit cards to your Google Wallet account.
If you don't have a linked credit card or a Wallet balance, then obviously the app becomes useless when trying to pay for something. And for someone with me (with very fat fingers), the prospect of typing in a long string of numbers on a tiny mobile screen is definitely not fun.
What many people don't know, though, is that a few months ago Google made it incredibly easy to add new payment cards through the Android app: It's now possible to take a picture of your card, and have Google populate the appropriate fields for you.
Simply open your Wallet app, and navigate to Settings > Credit and debit cards, and tap the "+" button. Then, instead of typing everything out on your screen, press the camera button. Line up your card, and that's it!

Happy shopping!