WiFi calling coming to a Sprint device near you?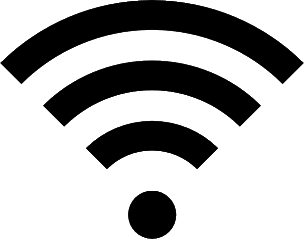 If the latest Sprint leaks are to be believed, Sprint may soon join T-Mobile among the ranks of US wireless carriers that offer WiFi calling. According to internal Sprint training materials obtained by Android Central, WiFi calling would be initially be enabled on the Samsung Galaxy S4 mini and the Galaxy Mega, with more devices coming soon.
The feature will be available through an OTA update and would be enabled in the devices' stock ROMs; in other words, similar to T-Mobile's WiFi calling, this won't be a separate app. All future Sprint devices running Android 4.2 and above should have this feature at release, although you'd need to activate the feature online before using it.
Calls made over WiFi won't use your minutes, although Sprint's newest plans don't keep track of minutes, anyway. The system will not be able to hand off calls between WiFi and CDMA, either, but anyone who has used T-Mobile's WiFi calling in the past already knows about that limitation.
While there's no monthly fee for the service, one notable difference between Sprint's and T-Mobile's versions is that you won't be able to use WiFi calling internationally to avoid expensive roaming charges. Instead, you'll have to have Google's location services turned on, and you'll also need a CDMA signal. (Sorry – no WiFi calling allowed in airplane mode.) You won't be able to use the feature while connected to a VPN, either, so no spoofing your location that way.
Sprint hasn't officially announced the feature yet, so there's no timeline available as to when it will start rolling out. While I'm glad to see this feature coming to Sprint, the limitations seem unnecessary, especially compared to T-Mobile. In any case, if this can help Sprint save some money by doling out fewer Airaves, then I guess it's a good thing.
[
Android Central
via
GigaOm
] 
Thanks, Bill!