Could HTC's 2014 recovery plans include a smartwatch and high end Nexus tablet?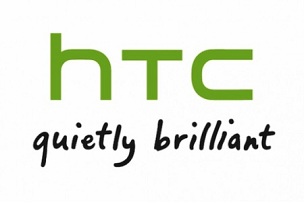 If CES was any indication of what the upcoming year in tech is going to look like, it's going to be all about wearables – and HTC looks poised to take on the wearable market head on, in an attempt to turn the company's bad fortunes around.
After an interview with chairperson Cher Wang, Bloomberg reported yesterday that HTC plans to release a wearable device by the 2014 holiday season, and Wang also stated that HTC has already been working privately on smartwatches and other wearables for years now. While HTC has yet to release any wearables, and it hasn't revealed precisely what kind of wearable will be available later this year, a smartwatch seems to be the logical assumption to make.
Wang also stated that another benefit of HTC's research into this field is that it might be able to make some headway in solving battery and LCD light issues, which have long been the center of consumer complaints about smartphones.
Additionally, HTC is rumored to be working on a high end Nexus tablet for later this year. According to unconfirmed reports, HTC has won orders from Google for a high-end model of the Google Nexus tablet, and it should begin shipping in Q3 2014. This time frame would suggest that this might be the successor to last year's Nexus 7 tablet by ASUS, although other rumors have indicated that ASUS will indeed make an 8-inch Nexus tablet that will replace the 7-inch form factor. If this is the case, perhaps HTC will make a new Nexus 10, or maybe even a Nexus 11 or Nexus 12 tablet. This would make sense since the Nexus 10, with its larger screen, was positioned as a higher-end alternative to the low-end Nexus 7. Furthermore, a new Nexus tablet by HTC might be just the thing to get Android purists to look more seriously at the Taiwanese manufacturer once again.
Do you think these things could be enough to finally turn the tides for HTC? If wearables truly are the future, it's good that HTC is getting into the game relatively early on, even if Samsung beat it with Galaxy Gear. HTC fans have also been clamoring for a new HTC Nexus device for a long time, although HTC clearly doesn't have the best sales record when it comes to tablets (anyone remember the HTC EVO View 4G?).
Let us know what you think in the comments below.
[
Bloomberg
via
Android and Me
 |
Focus Taiwan
via
Android Community
]