Official Double Dip custom cases now available for HTC One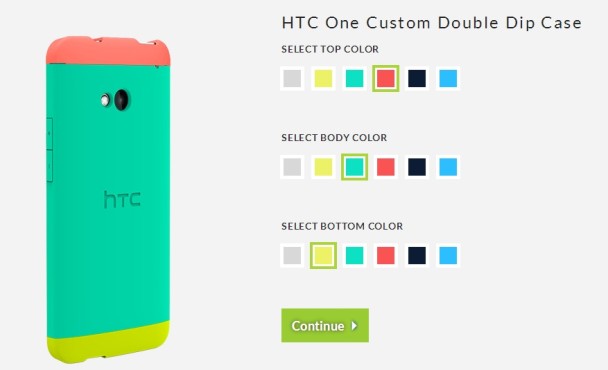 Given the recent success of the very customizable Moto X, HTC has started offering a new type of case for the HTC One, which the Taiwanese manufacturer is dubbing the "Double Dip."  The Double Dip case has three different parts, each of which you can customize with one of six colors. While initially available to its HTC Elevate members first, the feature is now available to everyone.
Granted, with its superb build quality, its debatable whether the HTC One even needs a case at all. But if you tend to dent and ding your mobile devices, it's probably a good idea. Coming in at $29.99, it's definitely not the cheapest case you can find for the HTC One, but it's not the most expensive, either.
If you're interested, hit up the HTC source link below – and be sure to let us know how it's working out for you!
[HTC via Android Police]