How to override Chrome's new SSL error, "Cannot connect to the real…"
Earlier today, I tried to navigate to my router's dashboard using the Google Chrome browser, but was greeted by the message you see above. I've grown accustomed to getting SSL errors when accessing my router's dashboard; however, they usually look something like this: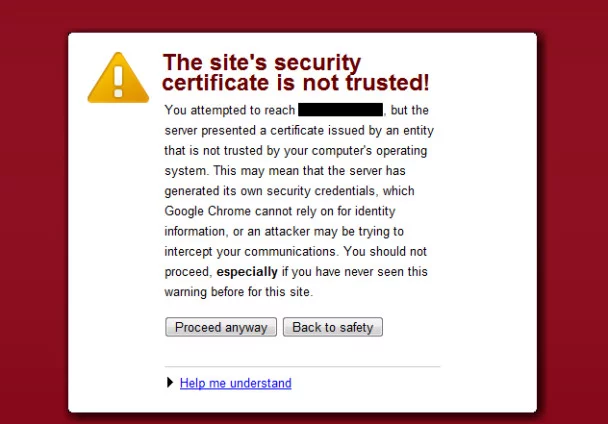 Unlike the old error, the new error simply states, "…Chrome will not load the page until it can establish a secure connection…" The old error page gave people the option to "Proceed anyway."
This is obviously a problem. Because of the way my router handles SSL connections to its dashboard, waiting a few minutes and reloading the page or connecting from a different network won't make any difference at all. I will always get an SSL error. Additionally, it's pretty concerning that Google is now determining which sites are safe for people to visit and which aren't, with no clear way to override Google's decision.
Luckily, there's a solution: simply type proceed BADIDEA (updated 2/2016) whenever you encounter this error, and Google will go on to load the site. It's a very big inconvenience, and I'm not currently too happy about it, but right now it's the only solution. Hopefully, Google will implement a better way of doing this soon (like, maybe just bring the old page back?), but for now, this will have to do.