Sense 5/Android 4.3 comes to S-OFF HTC EVO 4G LTE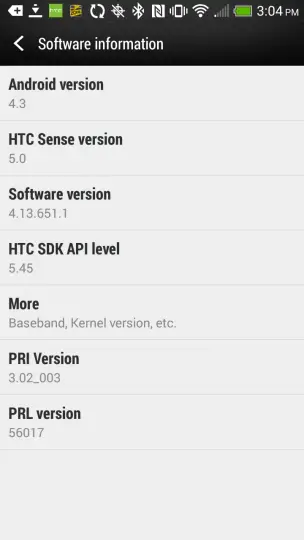 Sense 5 Android 4.3 has been released by Captain_Throwback for S-OFF HTC EVO 4G LTE devices in the form of a flashable update to software version 4.13.651.1, the presumed final Sprint update to the former flagship product. The update brings Blinkfeed, better battery life, and presumably all the smoothness that comes with later releases of Android and Sense.
Known issues with this ROM appear to be some funkiness with moving apps to SD, occasional phantom leftovers after an app is uninstalled, and it requires a specially built version of TWRP in order to flash, which is provided in the source thread below. You can read about the full experience there; there are already 49 pages as of this writing about miscellaneous issues and experiences.
It appears that this is a slightly more involved install than most, with the partitions being updated and the requirement of a specialized modified recovery. In other words, if you're not comfortable spending time learning how to restore your phone after a borked partition change, you might want to sit it out for a couple of days until everything gets squared away.
As you're updating radio firmware, there's a chance you might not be able to venture back or even flash an AOSP ROM that will work for anything with the radios that are included.
If you are going to install, make sure you have a copy on a computer of your current recovery, make a nandroid, copy that nandroid off to your computer, and then proceed along with the directions for flashing the new recovery, firmware, and ROM. If everything works as it's supposed to, copying your nandroid off the phone will have cost you a couple of minutes of time. If the partitions all get screwed up and everything has to be wiped, you'll have a copy of your backup handy on your computer.
It should be noted: in the FAQ, it explicitly states that after installing the firmware update, the partitions will change and no older ROMs will ever work again. So yeah, make sure you read carefully and understand where this rabbit hole takes you, or sit it out a couple of days and let other people do the guinea pig work for you. I'll be one of them, I'm sure.
Have fun!
[
xda-developers
]