TWRP 2.7 for the HTC EVO 4G released, supports Android 4.4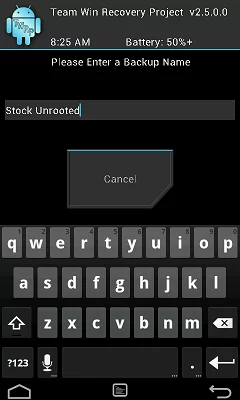 Owners of rooted original HTC EVO 4G who have been waiting for the original HTC flagship of awesome to get updated to Android 4.4 are at least one step closer with the release of a modified Android 4.4 compliant recovery.
What this means is when you find an Android 4.4 ROM for the HTC EVO 4G, you'll need to replace your current recovery with Captain_Throwback's modified TWRP 2.7 in order to flash with SELinux support, which is required for newer Android version ROMs.
How long will it be until an Android 4.4 ROM is released for the HTC EVO 4G remains to be seen… but according to our readers there's one available or in the works.
The modified recovery is a bootloader flashable image, which means you just copy it your your SD card, rename from PC36IMG_TWRP_Recovery_2.7.0.0_SELinux_CPTB.zip to PC36IMG.zip, reboot the phone into bootloader from your rom or shut the phone off and power on with power+vol-down and choose to update using the image.
I can't locate an Android 4.4 ROM, one of our readers devo4g mentioned I should check for one on XDA today. But whether that means there's one there and I'm having a case of the Mondays on Thursday, or it's to come out sometime later today, at least the underlying recovery framework has been put in place to allow it to happen.
Considering I'm running CM 11 on my B&N Nook Color using ART instead of Dalvik and seeing huge improvements (mostly due to Android version, not cache), I'm betting this will once again breathe some life into the incredibly resilient and long-lived EVO 4G.
How well it will work remains to be seen, but as soon as there's a ROM up and available for the OG I'll be flashing it and seeing what an be done with a piece of hardware that just refuses to lay down and die.
[
xda-developers
]