Is buying refurbished from Apple worth the savings?
I've had my 15-inch MacBook Pro with Retina display for a week. I've oggled the device at every angle, put it through every test – and now, it's time that I tell you if Apple's "stringent refurbishment process" produces a device that's worth the savings.
Apple gives its customers a fairly detailed outline of the refurbishment process on the refurbished products page. According to the outline, each product up for refurbishment:
is fully tested (including full burn-in testing).
is refurbished with replacement parts for any defective modules identified in testing.
is put through a thorough cleaning process and inspection.
is repackaged (including appropriate manuals, cables, new boxes, etc.).
includes the operating software originally shipped with the unit and the custom software offered with that system. See each product's "Learn More" for more details.
is given a new refurbished part number and serial number.
is placed into a Final QA inspection prior to being added to sellable refurbished stock.
Apple assures its customers that every refurbished product lives up to the company's "premiere quality standards."
After a week of owning the device and throwing every single thing I could think of at it, I am glad to say that Apple isn't lying. For all intents and purposes, this MacBook Pro is just as fast and aesthetically-beautiful as a brand new unit.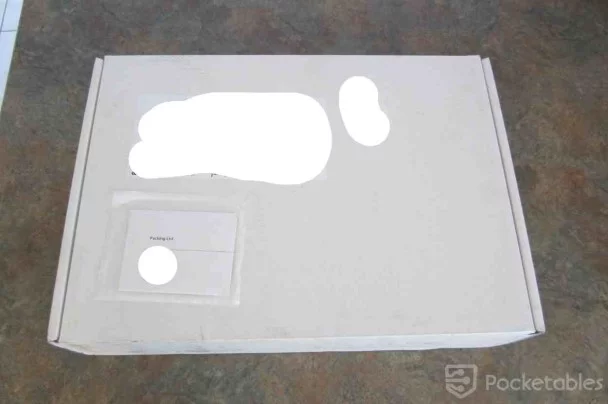 Make no mistake: there is a tradeoff for buying refurbished. When you order a refurbished unit, the box in which it's shipped is a nondescript, white cardboard box; the fancy packaging that normally armors an Apple product is saved for new products. Still, every manual and cable is included, as is a foam housing that protects the product during shipping. If you can get past the fact that your packaging won't have a picture of your new product on it, then refurbished products from Apple are essentially the same as buying new.
So… is it worth the savings?
My MacBook Pro's body is as perfect as a brand new unit's body would be; there are no scratches, dents, or smudges anywhere. The screen is immaculate, too, as are the keyboard and trackpad. Under the shiny hood are perfectly speedy and quiet electronics.
Concisely: my refurbished MacBook Pro feels like a brand new one. In over a week of hardcore use as my only computer, I haven't run into a single problem with the unit. It's simply a flawless, discounted Mac; I'd call it new if I had a better box.
If you're thinking about purchasing a refurbished Apple product but needed a bit of extra comfort in knowing that the company does a great job with them, let this article be that comfort. Let us know in the comments if you decide to buy something!