Deal alert: Get a Google TV box for less than a Chromecast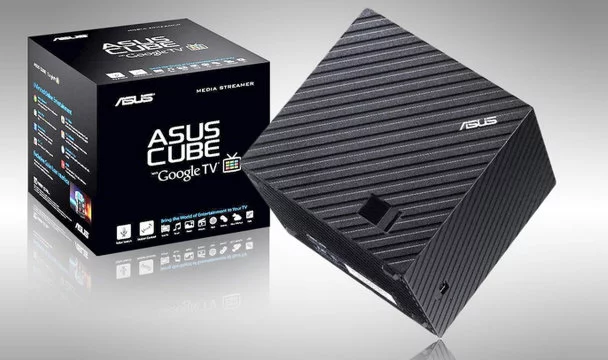 Even though Google TV hasn't gotten much love from Google (or anyone else) lately, it's still a very powerful product – and you can do a lot more with it than you can with it's younger cheaper sibling, the Chromecast. However, for a very limited time, you can pick up the ASUS Cube (v2) with Google TV for as low as $19.99, a full $119.99 less than the retail price of $139.99.
Here's how.
First, download the Groupon app for Android. If this is the first time you have used Groupon on Android, you can get a $10 credit on your first Groupon over $30 that you purchase using the app.
Next, purchase this Groupon – it's $49.99, but after your $10 credit, it drops down to $39.99. At this price, the ASUS Cube is still an absolute steal, but we can do even better than that.
ASUS is currently offering a $20 rebate for the Cube, bringing the total cost for the package to $19.99. That's over 40% off the price of a Chromecast!
I got in on this deal myself, and you should too. Even if Google doesn't do anything else with Google TV, you've got something new to play with, and at the very least a really cheap birthday present for someone. On the other hand, recent rumors seem to indicate that Google is about to announce a new iteration of Google TV rebranded as Android TV – and that existing Google TV boxes will possibly be upgraded. If that's the case, this little box could become quite interesting.
Here are the full specs:
Platform: Google TV
Supported Formats

Video: MPEG1, MPEG2, MPEG4, WMV9, VC-1, H.264, XVID
Video File Extension: MP4, MOV, Xvid, AVI, ASF, WMV, MKV, FLV, TS, MTS
Audio: AAC, Dolby Digital Plus, MP3, WMA
Image: JPEG, BMP, PNG, GIF
Subtitle: SRT

Inputs

One DC power in
Two USB 2.0 ports
802.11n wireless networking
One HDMI port
One 10/100 Base-T Ethernet port

Outputs
Wireless technology: WiFi 802.11 b/g/
Features: AutoPlay, DLNA
Power: 12Vdc, 2A
Power consumption: 10 watts
Operation temperature: 5°C (41°F) ~ 35°C (95°F)
If you decide to pick one up, let us know in the comments below!