Deal alert: Sprint copies T-Mobile and offers customers up to $650 for switching to a Framily plan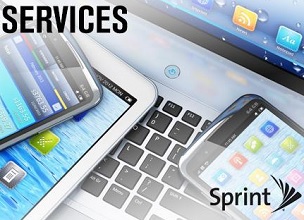 In an effort to get more customers (and to combat T-Mobile's recent Un-carrier successes), Sprint has started offering consumers up to $650 to switch and sign up for a Framily plan. The offer is basically line-by-line identical to T-Mobile's ETF payoff offer that it announced earlier this year at CES. Here's how it works.
From now until May 8, customers who switch to Sprint and sign up for a Framily plan are eligible, as long they trade in their old device. Sprint will give customers up to $300 for the old device, depending on the fair market value, as part of the initial transaction.
Next, customers who register and submit their final bill from their previous carrier – and who are in good standing with Sprint at the time the offer is processed – will receive a prepaid Visa card worth up to $350 approximately 10-12 weeks after sign up. The exact amount will depend on the amount of the Early Termination Fee or the remaining Equipment Installment balance.
Unlike T-Mobile, this offer is valid for a limited time, while T-Mobile has presented its offer as "business as usual" going forward. Additionally, Sprint includes equipment balances in addition to ETFs, so practically all wireless customers who are feeling trapped can take advantage of this.
While most people tend to flock from Sprint to greener pastures, this might be a good deal if you're lucky enough to live in one of the few areas where Sprint actually has decent coverage and network speeds. And this is also the perfect opportunity to upgrade to the HTC One M8, too…
[
Sprint
]