Two of the standard HTC One M8 camera options [Video]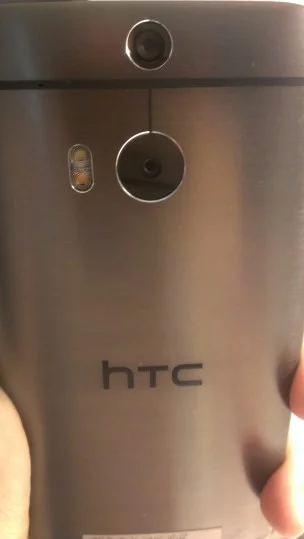 If you've been wondering what all you can actually do with the new HTC One M8 camera software and its dual main cameras, which capture depth that allows post-picture re-focusing, here's a quick video I recorded walking through most of the features of the single shot camera app. The second video included is of the dual capture mode, which includes both front and rear cameras in use at the same time.
The first three minute postprocessing walkthrough is of taking a picture, refocusing, tilting, highlighting areas, framing, and tilting. I'll give a note here that the quality of the image shown on YouTube doesn't live up to what's on screen, but that's due to the capture process and MPEG encoding. It looks crisp and neat in real life.
It should be noted that, although this is done on a rooted HTC One M8, I've had the issue with the stickers not showing up since the first minute I held the M8. Not sure if that's a known issue or my phone just wants me to not have stickers. Clicking on any of them will cause the app to crash.
What gets me is that the secondary camera/3D/post processing refocus is not available in Zoe mode, which is where I find myself quite a bit when attempting to get a picture of a baby doing anything.
Standard HTC One M8 camera post processing options
Dual-capture video mode
The second video is of the dual video capture, which allows you to set a box to place the front or rear camera in. I'm not sure what it's good for. However, Samsung introduced this with the Galaxy S4 a while back, so perhaps this is keeping up with the Samsungs. I don't go into what you can do in the video, although you can resize and reposition the box wherever you want it on screen while you're recording.