2013 HTC One M7 on Sprint updated to 5.03.651.3, Sense 6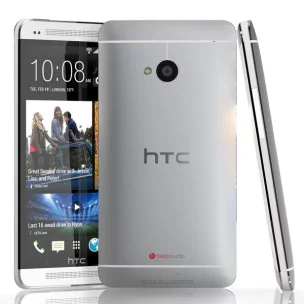 Sprint users with a 2013 HTC One M7 can now start hitting that update button. Earlier today, a new OTA update started rolling out, bringing the software version up to 5.03.651.3 and finally giving those hungry users a taste of Sense 6.
The official changelog on Sprint's website only list this:
Fixes:

Update to HTC Sense 6
Updated Blinkfeed
Updated Camera Gallery
Updated TV App
However, there's a lot more to this update. Sense 6 also includes:
Color coded HTC applications for easier navigation
A new user interface for BlinkFeed that allows users to more intuitively add content and navigate using the sidebar, along with a smoother, continuous scrolling experience
Nearby restaurant recommendations
New, customizable fonts (three are preinstalled) that you can use with certain applications and settings menus. More are also available in the Play Store.
A new camera app that has a more intuitive interface and quicker access to different camera modes.
The new Zoe mode allows users to hold the shutter button for three seconds to take a Zoe and then automatically switch to video mode.
A new user interface for the gallery, including an image match feature and point of interest locations in the Map view
A redesigned app tray with quicker access to customization options
A redesigned HTC Sense TV app that includes live sports scores and integration with social media
A new music app with more visually stunning themese
A new schedule function for Do Not Disturb Mode
Updated Mail, Message, Calendar, and Phone apps
If you get the update, let us know how it's working out for you!
[
Sprint
] 
Thanks, Simon!