This is the next best thing to T-Mobile WiFi calling on your Google Nexus 5 or Moto X
One of the things I absolutely love about T-Mobile is its WiFi calling service – you know, the service that lets you use your phone in places even Verizon can't reach, as long as there is a WiFi signal somewhere.
One of the things I absolutely hate about my Google Nexus 5 by LG – and actually any T-Mobile compatible unbranded phone – is the lack of T-Mobile's WiFi calling service.
While I've long maintained that it would be possible for T-Mobile to incorporate its WiFi calling service in a traditional, stand-alone app that anyone could install, T-Mobile chooses to integrate the feature deeper into the system, so that it is only available on devices with T-Mobile's explicit stamp of approval. Luckily, the latest version of Vonage Mobile makes it much easier to replicate this feature on your phone – and the best part is it's free.
To get started, simply download and install Vonage from the Play Store (link below). Don't worry – you don't have to be a current Vonage customer or subscriber. If this is the first time you've ever used this app, you'll also be asked to verify your phone number; you can only have one instance of this service running per phone number.
Once you've done this, half of your problem is solved – you can make free phone calls to anyone in the US, and insanely cheap phone calls to anywhere else in the world, using your current cell phone number as your caller ID. Great! But what about receiving phone calls when you're in an area with no signal?
To do this, you'll need to enter the settings menu in your Vonage app, and select ReachMe Roaming. This is another free service by Vonage that uses your phone's call forwarding settings to forward all incoming calls to Vonage automatically, allowing you to receive them over WiFi.
To get started, press activate, and wait a few for call forwarding to be set up. You should note that this isn't meant to be a permanent solution, so you'll have to "re-activate" the service every two weeks or so if you do want to use this long term. Vonage also makes it really easy to deactivate the call forwarding from the app; simply go in and deselect the option that "Inbound calls to [your cell phone number] will be received on Vonage Mobile." (The nice part is, if you have set up custom call forwarding for a service like Google Voice, your call forwarding settings will be remembered and revert back to how they were before you activated the service.)
That's it! You can now make and receive phone calls over WiFi using your cell phone number. Pretty nice, right?
There are only a few limitations:
In order to receive phone calls, you have to activate ReachMe Roaming before you lose signal.
While ReachMe Roaming is active, calls will go to a special Vonage voicemail box if you don't answer them, instead of your T-Mobile mailbox or Google Voice.
Because call forwarding is a requirement to receive phone calls, this is for postpaid GSM customers only – sorry CDMA and prepaid peeps!
That being said, this is pretty much the next best thing for T-Mobile customers who are using an unbranded device, like me. And the call quality is actually pretty good, too!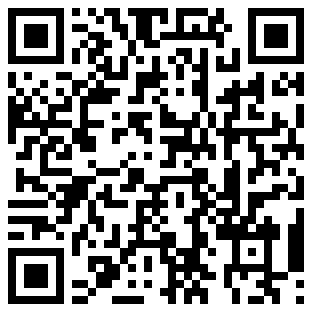 Download: Google Play