Android 4.4.3 on the way for Nexus 4, 5, 7 (2012 and 2013), and 10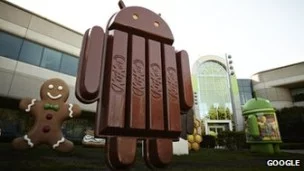 Nexus fans, it's time to start pounding the update button on your devices. That's because, as of today, Android 4.4.3 is available to download and install on the Nexus 4, 5, and 7.
The 77.9MB update bumps the Nexus 5 up to build KTU84M, while it clocks in at 91.7MB for the LTE Nexus 7, which jumps up to version KTU84L. Exact update sizes aren't known yet for other Nexus devices, but we do know that the build version on the Nexus 4, 10, and 2012 Nexus 7 will match the LTE Nexus 7's.
T-Mobile was the first to announce the update today, although the changelog is disappointingly short, mentioning only security enhancements and various bug fixes. No new features have been announced.
We shouldn't discount the bug fixes, though, as a small subset of Nexus 5 users have long been plagued by camera focus issues, random reboots, and weird battery drain problems. This update supposedly fixes all of that.
If you get it, let us know how it's working for you!
[
Android Police
]