Google releases new Google Play Movies & TV app for Chrome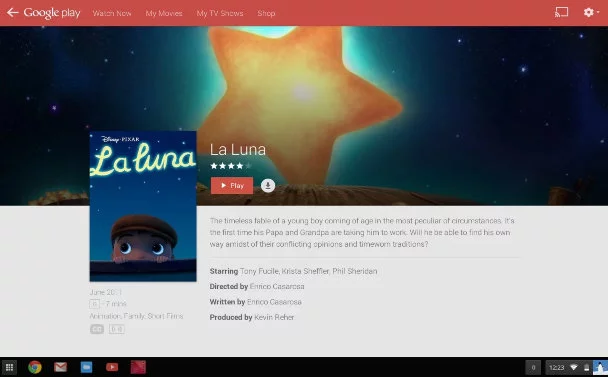 Google has just announced a new Chrome app, which finally brings a better Google Play Movies & TV experience to Chrome OS. Even better, this app finally brings offline playback of its on-demand videos to Chromebooks, in yet another move that chips away at the argument that Chromebooks are useless when they're offline.
According to a Google+ post announcing the new app, this app also brings Info Cards to the desktop, along with an "improved Chromecast and local playback experience to anyone watching movies through the Chrome browser."
As of now, offline storage of videos is limited to Chrome OS devices, so people who run this app on Windows or Mac won't be able to take advantage of that quite yet. (Hopefully that will change soon.) However, this app is still useful for viewing your library of content or purchasing new videos to watch later.
Overall, it's actually a very smooth, nice app, and I'm hoping this is only the start of more awesome things to come in the Chrome OS app world. Check it out at the link below.
Download: Chrome Web Store
[
Google+
]