It's not just you: Feedly has been down for several hours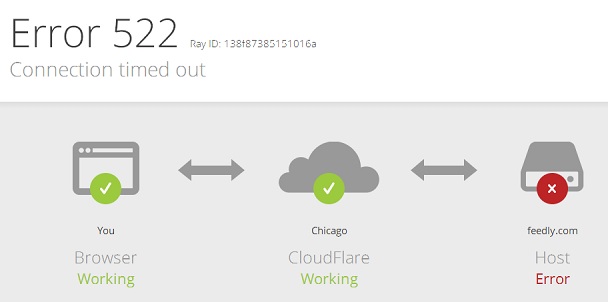 Ever since Google Reader shut down last year and people have migrated to other RSS services, Feedly has consistently been at the top of most lists and is now one of the most popular feed readers worldwide. It's having a bad day today, though. According to the official Feedly blog, a distributed denial of service (DDoS) attack was launched against Feedly late last night and has continued all day today into the afternoon.
Navigating to the website right now will display the error message you see above.
Feedly says that it is working to bring the site back online, but so far I haven't had any luck accessing the site on my computer or through the mobile app on my Google Nexus 5. Apparently, the attack is being carried out by a criminal group that is trying to extort money from Feedly in order to stop the attack. Feedly has refused to pay and is working to reduce the impact of the attack, along with working with law enforcement officials to stop further attacks from happening.
This isn't the type of attack that typically results in stolen user data, so no worries there, at least for now. Hopefully Feedly is able to get back up and running soon, because otherwise, HOW WILL WE GET OUR NEWS?!?!
[
Feedly
]