Sprint says it's almost done with Network Vision, now time to focus on individual markets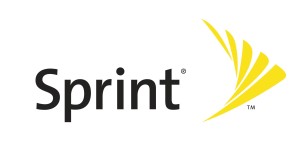 In a press release earlier this morning, Sprint said that it is nearing the end of its "rip and replace" upgrade of its ailing 3G network, also known as Network Vision, and that its will now begin to shift its focus to local market optimization.
Sprint says that its LTE network now reaches 471 markets, although admittedly many of those markets are small, rural areas with fewer people covered and fewer physical towers.
But what does "local market optimization" mean? Put simply, Sprint says:
…we simply mean the implementation of various technologies and techniques to make our network more efficient and deliver improved performance and faster data speeds. Each cell site within our network is like a single puzzle piece that when first deployed is roughly cut. Our job with optimization is to take a surgical approach to every site and make sure each one fits perfectly into the overall network puzzle.
What this means is the implementation of 800MHz LTE for in-building coverage, 1900MHz LTE for broader coverage, and 2.5GHz LTE to increase density in urban markets. Sprint says it is finding ways to fit these three different frequencies together to minimize interference and increase capacity – the amount of spectrum each market needs to deliver fast LTE speeds.
Sprint says it's currently implementing 4×2 MIMO at the 2.5GHz range to increase speed and coverage without requiring additional bandwidth, and while it doesn't have any plans to utilize 8×8 MIMO, it will not rule that out for the future. By the end of this year, Sprint also hopes to implement 2×20 (40MHz) carrier aggregation in the 2.5GHz band, to further give it extra capacity and faster data speeds, something T-Mobile has already started implementing in its own bands.
It's good to see that Sprint is still chugging along, even if it seems to be painfully slow to many customers, but the real test is whether or not you have noticed any improvements yourself. So … let us know. How is your Sprint service compared to this time last year? Has it gotten worse, better, or stayed the same? Let us know!
[
Sprint
]