Android L developer preview updated to support Google Fit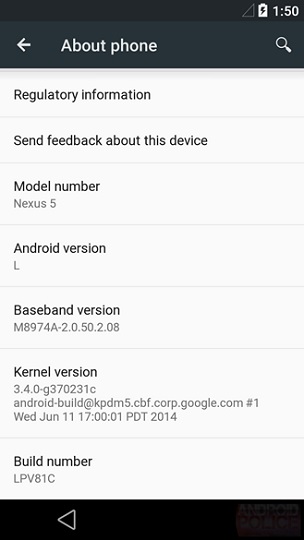 If you're among the lucky few to own a device that has access to the Android L developer preview – in other words, the Nexus 5 and 2013 WiFi-only Nexus 7 – then get ready to start flashing a new version!
Google has just posted a new image of Android L with a build number of LPV81C, up from LPV79. Android Police reports that, given the build number, the new one is actually only two days newer than the old one, even though it took Google almost a month and a half to release it.
The new version includes support for Google Fit, according to the Android Developers download page, but that's about it.
According to the Android L page for the Nexus 5 over at XDA, there are absolutely no other bug fixes, new features, or other miscellaneous improvements. Instead, it's exactly like the first version of Android L that we got our hands on – only this time it supports Google Fit.
If you decide to flash it anyway, be sure to let us know how it works out for you. After all, even though it's not supposed to include anything new, I wouldn't put it past Google…
[
Android Police
]