HTC Gallery updated to allow sharing of Duo Camera effects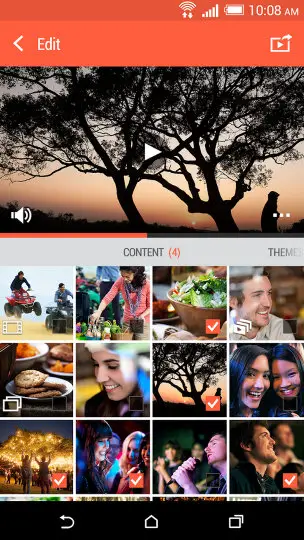 If you're rocking the HTC One M8, then be sure to check the Google Play Store today for an update to the HTC Sense 6 Gallery app.
This update gives users the ability to share live Duo Camera photos taken with the phone on the web. Previously, users would have to apply whatever photo effects they had chosen and save a still photo before sharing. But now, users can share these shots through a web page hosted by Google.
To do this, users must first select a photo and then press Edit > Effects, select the effect, and then press the share button in the top right corner.
It's unfortunate that HTC is not able to complete this through Android's built-in sharing system, but if this works, then so be it.
Here's the official changelog:
New feature for HTC One (M8) – Introducing Duo Effects Gallery, a web viewer that allows you to share interactive viewing experience of UFocus™, Foregrounder and Dimension Plus™ with anyone.
Improvements

Download: Google Play