Jabra STEALTH Bluetooth Headset review
The Jabra STEALTH is a sub-$100 mono Bluetooth headset with NFC, noise cancellation microphones, HD Voice, and up to six hours of talk time. It's also the lightest and most comfortable headset I've ever worn.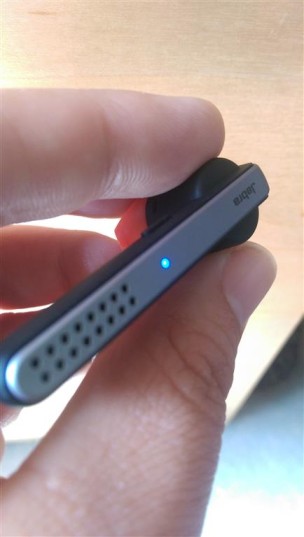 Most of the conclusive tests I've done with the STEALTH in the last two weeks involve recording audio in differing locations and playing music. This is due to my cell phone provider being otherwise overloaded and down. The few calls I have made to a landline sounded as good as a cell phone to landline connection can, and the cell to cell were about expected.
Also nobody wants to to play the "can you hear me now," game any more.
From playing with the device I've come to the following conclusions:
Microphone seems better than previous Jabra devices at noise cancelling/recording
Audio reproduction is remarkable
Volume is too low in many cases
Weight is almost unnoticeable
I end up needing to charge the thing regularly due to using it so much
Features
The NFC is a lot less important than you might think, but it's there if your device supports it. Since I don't swap primary devices regularly it's nice, but if it weren't there I wouldn't miss it. You can pair up to eight devices and use two of them at any one point, so once they're paired you can swap between devices with no issue.
The Bluetooth range is a bit absurd. It breaks up at about a house distance away, but will keep connected for quite a distance. I'll point out I've read reviews where the Bluetooth breaks up/disconnects for a fraction of a second on Apple products, but using my M8 didn't have any issues, not sure if that's a known issue or not.
An on/off switch. As silly as this may sound it's pretty nice to just be able to turn the thing off without having to hold a button, see an indicator flash, and hope that was the off indicator flash and not the "I'm calling your ex now," flash.
Micro-USB rechargeable. Six hour battery life. microPOWER technology which as far as I can tell means getting more juice out of a lighter battery.
The ability to press a button on the device and talk to Siri, Google Search, or presumably Cortana (though that's not listed.) There are very few times when this is useful for me as most of my voice searching ends in text I need to read, so this isn't a selling point for me.
Jabra Assist software. The big feature I heard about with this was the ability to find your Jabra STEALTH using GPS coordinates. Unfortunately they're the GPS coordinates of the last place you were paired with the Jabra STEALTH, so when your cat has decided it's a new play toy, or your baby has eaten it, you can forget about the software helping you locate it. It's pretty useful if you use it for hands-free driving as it will help you locate your car as long as you leave the headset there.
Issues encountered
While the fit was comfortable, I never felt like I was getting the volume that I wanted. I could push the headset in and it sounded perfect, but that often times pressed the phone hangup/disconnect button. I didn't have any trouble keeping the device in even without the earhooks though.
This is the only Jabra device I think I've played with that didn't fit my ear perfectly. I might need to swap out eargels with one of the others as this has a new style it appears.
The device is so small you will forget where you put it.
Wear it in your left ear like I do and the logo is upside down.
Wrap-up
Very nice headset, I'd personally place it in the $60-70 range, but I'm a cheapskate. It's worth a look, and if you want to see it before you buy it you can check it out in most AT&T retail stores.
The Jabra STEALTH Bluetooth Headset is available from Amazon for $99.99.