ASUS announces ZenWatch at IFA with a focus on style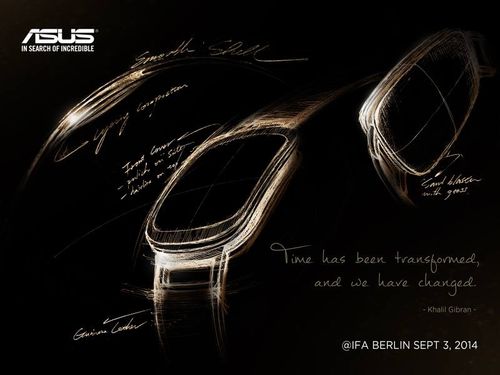 If you've been waiting on the edge of your seat for another Android Wear smartwatch, the wait is now over. Earlier today at IFA in Berlin, ASUS finally took the wraps off the ASUS ZenWatch, which features a curved 2.5D design on the front and a stainless cover on the back.
ASUS says that it wants to emphasize style above anything else with this watch, although the specs aren't too shabby: the ZenWatch features a 1.6-inch AMOLED display, 4GB of storage, 512MB of RAM, and the same Qualcomm processor as the first Android Wear watches from LG and Samsung. The price isn't too bad, either, at € 199.
The smartwatch also comes with a tan leather strap and an ASUS buckle. ASUS certainly paid attention to the fine details, as well, including the stitching on the strap and exposed screws on the back, both of which are nods to the classic watch industry. It is still a bit big and bulky, like all smartwatches, and some people may prefer to the Moto 360's looks to this, but ASUS at least tried to make something that would appear to a more mainstream audience.
Of course, since Google isn't allowing customizations of the Android Wear software, the ZenWatch runs unadultered software, although ASUS was able to squeeze in a few extra features, like a "tap tap" function to find your phone, a remote control for your smartphone's camera, and more than 100 watch faces to select.
We don't know when it will be released yet, but in the meantime, check out the video below.
[
The Verge
]