Google tells us to go to Android Lollipop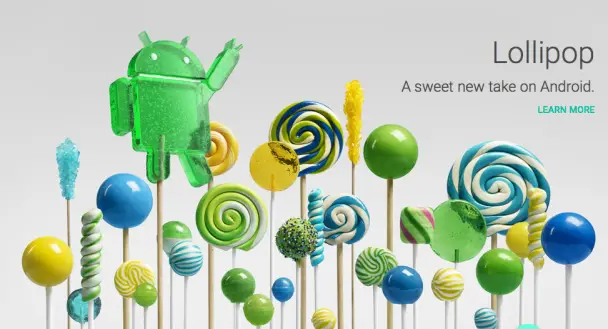 Google's very well kept secret codename is now showing up on Android.com as Lollipop.
This, combined with the new stricter enforcements in SELinux, means that the operating system has a stick up its behind when it comes to security. Not a bad thing, but as I've mentioned elsewhere, I'm eight.
The features list, some of what we've seen in the past few months on Google's product lineups, include:
Picking up searches, photos, apps, and music on one device where you left off on another
Intuitive touch response
More useful inbox on tablets
Adjustable settings so only certain people and notifications get through to your lockscreen
Battery saver feature to extend your life up to an hour and a half
Guest user mode
Multiple user accounts
Unlockable via a paired device (car, watch, kitten)
Encryption by default on new devices
Forget your phone? Log into another Android Lollipop device and it's yours until you get your phone back.
Screen pinning so another user can access just that content without messing up your stuff
Improved network handoff – continue video or VoIP without interruption as you leave a house and switch to a cell network
64-bit device support
Compacting background services
5.1 and 7.1 audio support
USB audio support
Screen-off OK Google on devices with DSP support
Color blind and low vision support
Tap and go: tap your new device to your old one and the new device picks up all the settings
Plenty more.
You can see the features list over on the official Android Lollipop page
[
Android.com
]