HTC EVO 4G LTE 4.3 update abandonment?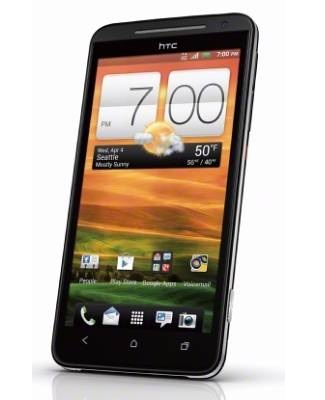 You may recall that the HTC EVO 4G LTE was slated to receive an Android 4.3 update not from the carrier (Sprint), but from the manufacturer (HTC). Back in October of last year, we first heard the rumblings that we'd have a Christmas surprise, and that turned into a January drop, bumped back to early February, released late February, yanked nine days later, assigned to a customer support-only distribution list and released in March to people who agreed to waive all warranty rights if the update bricked their phone.
I got my official notification that I was in the 4.3 update program on April 1, 2014. I should have taken that as a sign. What followed with that update left me happy. I was S-OFF/unlocked and could do whatever I wanted as the update was not ready for prime time.
There are three people I've run across who tell me that the update was perfect for them. For me, it was not. Your mileage may vary.
I contacted support a few times over the past few months, was told each time that it was a test build and there was no ETA on the final release of the real 4.3 update.
In the intervening six months, my EVO 4G LTE pretty much has been redeployed to a support roll (baby monitor, media station, Tasker hotbed of failed or simple projects, emergency backup phone, etc.). But I got an alarm today telling me it was the one year anniversary of when all this started, so I decided to revisit and see what had happened. As a note, I'm not sure if it's the one year anniversary, nor do I remember setting the alarm.
Talking with HTC customer support today, I was informed that there is no longer anything listed for that update. I was informed that I could go and unlock my bootloader and go the dev channel (go to XDA, download ROM, flash like crazy), but that there was nothing, no announcements, no list, nada. Like it just disappeared, which is what we sort of predicted would happen.
I went back to my email from April and checked, the 4.3 test update is still being served by HTC's servers. HTC released an update to Sprint for the Heartbleed bug for Android 4.1.1 a bit back. But no news on promises swept under the rug.
It's weird, though. All HTC ever had to say was that they issue updates to Sprint (and other carriers) as they order them. There was never a driving reason for them to tell the users that they were going to get an update. Had HTC left it at "Sprint hasn't ordered it, complain to them," we could all have pointed the finger of blame directly at them.
It almost feels like HTC was asked to take one for Sprint's dropping the phone in favor of the HTC One.
This has been the first time I've ever been encouraged by an HTC rep to unlock my phone and go wild, though, so that was a novel and new thing I'm getting from HTC. Maybe there have been some changes for the better, but it doesn't look like users of the four-month flagship phone will ever see the benefits of that.