Google finally brings games to Chromecast and Google Cast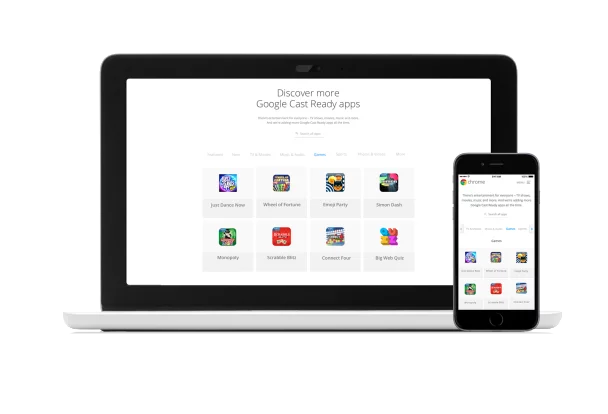 Yesterday Google announced a variety of new games that would be available for Chromecast and Google Cast devices, including:
Wheel of Fortune
Monopoly Dash
Srabble Blitz
Connect Four
Simon Swipe
Just Dance Now
Big Web Quiz
Emoji Party
To play these games, along with future titles, Chromecast uses your phone or tablet as the game controllers, and the TV as a game or score board. Just Dance Now will use your phone accelerometer to tell "if you're fist pumping high or shaking your hands down low, which earns you points." Presumably, other games in the future will use additional smartphone sensors in unique ways.
Additionally, Google announced that Showtime Anyimte and Starz are coming to the Chromecast as well. There's also a new landing page for all things Chromecast, so that it's now easier than ever to find new games and apps that are compatible with Chromecast and Google Cast devices.
Personally, I can't wait to get home and have a dance party on my Chromecast. What game are you most excited about?
[
Google
]