The Google Nexus Player by ASUS is officially for sale today, too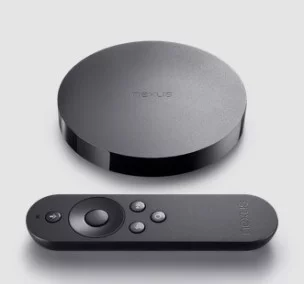 Today is not only Nexus 9 day, but the Google Nexus Player by ASUS is officially for sale today, as well. Featuring a 1.8GHz quad core Intel Atom processor and 802.11ac 2×2 (MIMO) WiFi, this media streaming device can only be purchased directly through the Google Play Store for $99, plus tax and shipping.
The Nexus Player is the first Android TV player, which is viewed by many as the natural evolution of both the Google Chromecast and Google TV. In addition to the specs mentioned above, it's also got 1GB of RAM, 8GB of internal storage, a microUB port, and HDMI out. It does run the TV version of Android 5.0, and there is an optional game controller that can be purchased separately for $39.
Right off the bat, there are some potential pitfalls that I see, the most notable being only 8GB of internal storage. I'm hearing reports that there are some really cool games available that have been optimized for Android TV, but they can quickly eat up all of your available storage if you're not careful. 1GB of RAM also seems a bit low, but we'll see how it works in conjunction with the processor in this thing. Some initial reviews also point out that some features seem unpolished and not-quite-ready for primetime, so we'll see how Google is able to iron all of this out in the coming days and weeks.
In any case, two brand new Nexus devices are available today – this being one of them – and I can't wait to get my hands on the Nexus 6 in the coming weeks. Any of you picking up the Nexus Player today?