HTC's offers 50% off any accessory today as a consolation prize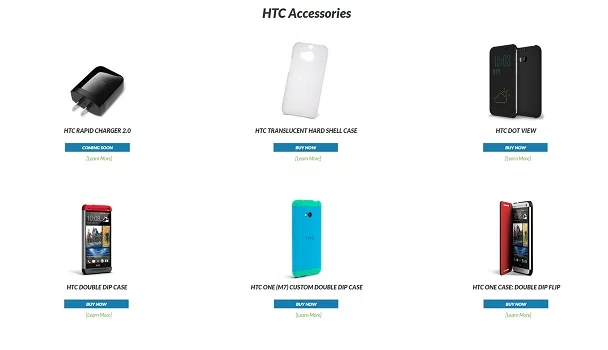 If you missed the Nexus 9 fire sale yesterday and feel a little bitter about it, HTC wants to offer you a small consolation prize – although it's not nearly as exciting as 50% off a brand new Nexus 9. Instead, HTC is offering disgruntled customers 50% off any accessory today, with the coupon code HTCHOTDEALS1.
HTC made this announcement earlier this morning on Twitter:
If you weren't able to snag a Nexus 9 during our #HTCHotDeals flash sale, we've shaved 50% off any accessory today w/ code: HTCHOTDEALS1

— HTC USA (@HTCUSA) November 4, 2014
Unfortunately, the Nexus 9 keyboard case isn't available yet; otherwise, this would have been totally awesome. Instead, it appears that only a variety of HTC One cases are available, including the HTC Dot View, along with a battery bar, HTC's Boombass Bluetooth speakers, screen protectors, and the HTC Fetch. If you've got an HTC One, this is great news – but if you wanted some cheap Nexus 9 swag, this isn't really for you. (Here's the full list of accessories.)
What do you think of HTC's efforts to extend an olive branch to the angry masses who missed out yesterday? Is this enough?