Google's Santa tracker is live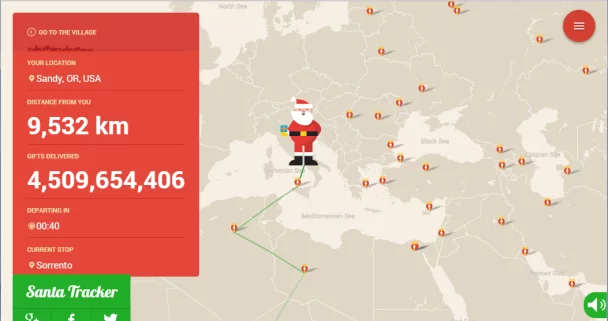 In case you've tired of the Norad Santa Tracker, Google's got its own Santa tracker available that also gives interesting information about the location Santa is currently in and how many miles away from your current location the jolly old elf is.
The tracker also gives you next stop, a map of where he's at, and estimated gifts delivered, among other interesting tidbits, such as the reindeer blimp mid-air gift replenishing supply stops.
Even if you're not into tracking Santa, it's somewhat captivating to watch what's going on. Google put a lot of work into this holiday display.
So grab some popcorn, pop open the Google Santa Tracker, and enjoy. Or you know, don't and be a Grinch.
[
Google Santa Tracker
]