HTC Advantage 90-day upgrade to miss target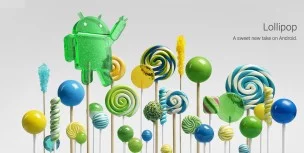 Waiting for Android Lollipop on your HTC One M8 and M7? Chances are you'll probably need to wait a little longer, as HTC is missing its stated goal of getting it out within 90 days for everyone.
In a statement on HTC's website, the Taiwanese manufacturer says that due to some issues in Android 5, and some with carrier-specific items, some carriers' Lollipop will be delayed. That most likely is directed at Sprint, as there have been some rumblings in the root world of back end issues.
HTC didn't list which carriers the developers are having problems with and which are being released near or on time, so we'll just have to wait and see on that one.
If you're rooted, there are Google Play Edition 5.0.1 and 5.0.2 versions for most carriers (Sprint included), so you are not stuck with HTC if you're wanting an upgrade any time soon. Having seen the Sense/Lollipop upgrade, it was neat, but it felt Sense 5 was a little behind the curve with Android 5.
Well, all we can do is hope that the problems HTC has been encountering are surmountable at this point, and chalk it up to better to wait for a complete upgrade than get a completely broken one and not be able to remove it.
It will be interesting now that they've straight up broken a promise to the consumer that HTC marketing sold phones based upon (the HTC Advantage promise) to see how HTC can attempt to make it good.
Oh well, I wish them luck. I'll be playing around on my Google Play Edition and realize for once I'm probably not rushing into very hastily pushed software.
HTC Advantage 90-day deadline

[
HTC
]