HTC publishes its Video Player app in the Google Play Store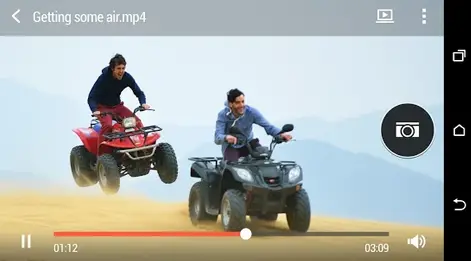 In its latest attempt to publish more of its proprietary apps in the Google Play Store, the latest app by HTC to get the Google Play treatment is the official HTC Video Player. It's officially called the "HTC Service – Video Player," and it's good for both local playback and streaming.
Here's its official description:
HTC Video Player offers smooth playback for streaming content online and videos saved on your phone thanks to powerful decoding capabilities. It also features unique gesture controls—try swiping side-to-side with two fingers to fast forward or rewind and swiping up with three fingers to share media with friends.

Features:

Capture still images from a video
Trim video clips quickly and without quality loss
Adjust speed of slow motion videos (not available on all phones)
Support for many popular video formats
Streaming support
Subtitle support
As you can see, there are some nice features bundled with this, including the ability to capture still images from a video. The fact that it's now independent of OS updates also means that HTC can more quickly iron out any bugs that might exist and add features much more quickly than before. (Whether HTC is actually that speedy remains to be seen.)
You can download it from the Play Store below.
Download: Google Play