Amazon offering unlocked off-contract Fire Phone and Prime for $189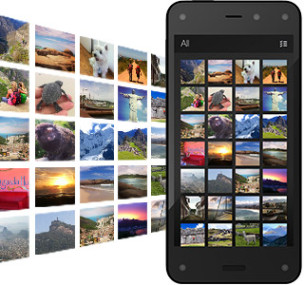 You can think of it as paying for a year of Amazon Prime and getting the least popular most advertised phone of all time off-contract for an additional $90, or you can think of it as the Amazon Fire Phone being discounted $260 and available unlocked and off contract, with Prime thrown in.
Whatever the case, the GSM 2.2GHz quad core 4.7-inch phone with the 13MP camera and 32GB storage is available for any network that supports GSM, (which automatically makes Verizon and Sprint incompatible).
There was never anything particularly wrong with the Fire Phone, but the marketing made it look like it was designed for children, the cost was what a business phone should have been, and the phone was not entirely Google-friendly, meaning you got Amazon's App Store and were locked out of Google Play unless you wanted to root the thing or sideload it. (I'm not entirely sure how one puts Play on the phone, but I'm sure it's possible though.)
One of the neat features of the fire phone was the ability to track your eyes and figure out what angle you're looking at the phone from. This theoretically enabled a somewhat 3D view. Another was a help button that allowed an Amazon operative to take over your phone and figure out what was wrong or show you how to do something.
Overall, it's a decent phone that marketing and a closed ecosystem killed, and it can be yours to put on any carrier, no contract at $189, along with a year of Prime which you'll probably enjoy.
Before you jump into this, you might want to check with your carrier that they're not going to have a problem putting an unlocked Fire Phone on their network. Chances are there won't be any issues, but I've heard $600 horror stories before.
The 32GB Amazon Fire Phone + Prime is currently available for $189 from Amazon.