HTC One M8 Android 5.1/Sense 7 update announced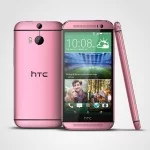 The UK HTC Twitter feed has announced that Sense 7 and Android 5.1 are coming to the HTC One M8 in August of this year, at least for UK/GSM audiences.
One can hope that the US versions will follow shortly, but that is entirely carrier-dependant, and we're all looking at you, AT&T.
The Android 5.1 release, if it happens on time, or happens (we still remember what happened with their EVO 4G LTE updates) will mean HTC is putting out relatively minor updates about six months from when Google releases them, and the major ones four to five months behind. This is sort of backwards from what one would expect.
@squishybytes Android 5.1 and Sense 7 will be released on the HTC One M8 in August 2015. Nothing has been confirmed with the HTC One M7 :)

— HTC UK (@HTC_UK) April 29, 2015
Android 5.1 adds support for multiple SIM cards, Device protection (where if a device is missing you have to sign back into your Google account,) HD voice calls, a reintroduction of the silent mode that was removed in 5.0, and the ability to join Wi-Fi networks and control Bluetooth devices from quick settings without opening up another page.
Sense 7 allows for more theming options and overall it's a slightly better experience, but nothing to hold one's breath over especially since several of the components are either released in the play store and available now for 6/6.5, or independent developers have released similar apps, widgets, mods.
There's no word on whether the now two-year-old HTC One M7 is going to get any more updates, but as the former flagship phone is now past the HTC Advantage Guarantee two year window (it was released March 2013,) it might have reached what they consider the end of life of that guarantee.
Thanks, Bob!