Choetech T513 wireless Qi charging pad review
At some point in reviewing charging pads, you get to the point where you want to write a review that says, "I plugged it in, it worked, buy it."  Such is the case with the Choetech T513 Qi wireless charging pad. I plugged it in, it worked, if you want a reasonably priced wireless charger go ahead and buy it.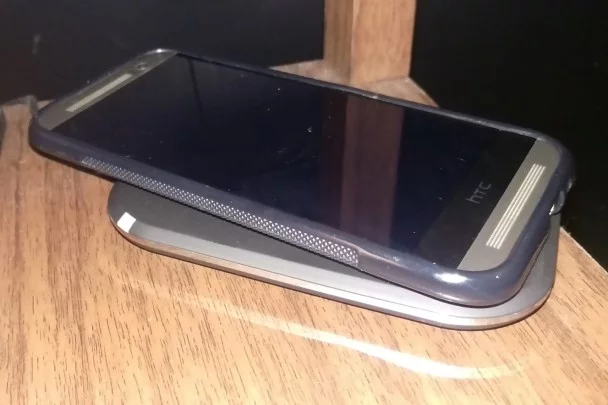 The Choetech T513 comes in a very no-flair box. It includes the charging pad and a three foot long USB to Micro USB cable. There's no USB power source included so you'll need to get a higher amp USB converter for the back end to power it. It suggests a 1.5-2amp charger so that it can deliver up to one amp charge to your device.
At the moment I'm still running on aftermarket charging adapters for my phones, so I can't fully trust the readings I'm getting, but it appears to do pretty well as a wireless charger and were you looking for one I don't think you'd be disappointed in it.
That said, checking the Amazon reviews tends to back up that assertion. After almost 900 reviews it's rocking a 4.5 star rating, which is about as solid as you can get for an inexpensive Qi pad.
The pad itself is slightly smaller than my phone. Were I designing the thing I'd probably make the pad just slightly larger, but it's not so small like some of the chargers I've worked with that it would cause a problem with the phone tilting off of the charger.
It's got a blue indicator light that comes on when it's charging (not shown in my photo), but it's not an obnoxious blinking one at least, so no worries about having this in your bedroom and attempting to sleep to what feels like a flashing neon nightmare.
So yeah, if you're looking for a reasonably priced Qi charging pad I don't think you can go wrong with the Choetech T513 charging pad. Just make sure you've got a good USB power supply behind it to power it.
The Choetech T513 Qi charging pad is available from Amazon for $25.99.