HTC to push Android 5.1/Camera fixes to One M9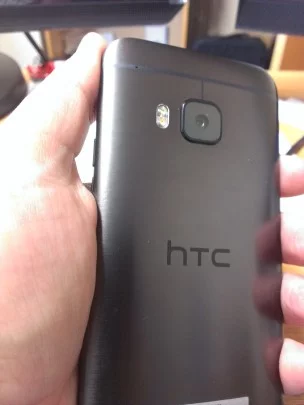 If you've got an HTC One M9, tomorrow the Android 5.1 update will start rolling out with HTC-specific fixes for the camera and, if rumors are to be believed, an update to the faulty radios that have plagued the M9 since inception.
The announcement comes from Mo Versi (VP Product Management at HTC)'s Twitter account, which in the past has been pretty good with time frames on HTC's part. All this is of course contingent on US carriers not suddenly pulling an AT&T and delaying at the last minute due to carrier-specific issues (such as Sprint had with their PRL updates and Android 5.0.x).
The HTC One M9 was released in the US on April 10, 2015, and for the first few weeks of its life was plagued by faulty camera firmware and radios that drops certain app connections to the internet. While there was a firmware update that helped the camera issues, the non-raw images that get saved are still below other flagship phone cameras.
And for the last 81 days of life, the phone has been hit or miss when it comes to non-VPNed internet with some apps just not having internet at random times. Also an issue where weak LTE signals will cause flipping between LTE and 3G nonstop have been reported in the areas with weak LTE. It also likes to get ridiculously hot, and doesn't charge above a fairly low threshold when the screen is on. So there's been big room for improvement.
HTC One (M9) Sprint Owners! We have received technical approval on Lollipop OS 5.1 which includes camera improvements. OTA to start on 7/1!

— Mo Versi (@moversi) June 29, 2015
Hopefully HTC will get their act together and get some decent radios pushed.
With Android 5.x, if you unlocked and rooted, even if you relock, you're not going to be able to apply the OTA if what I've read on 5.1 is correct. Any opening of the /system partition in R/W mode will cause checksums to fail and OTAs to just be a waste of time. Those of you who are rooted but on stock will have to let us know if this is true. There's a workaround for this, but I'll write it up *if* it happens rather than in anticipation of it happening.
Let's hope tomorrow sees some bringing back of hope to the software-beligered phone.