How to get Google Chrome's newer bookmark manager back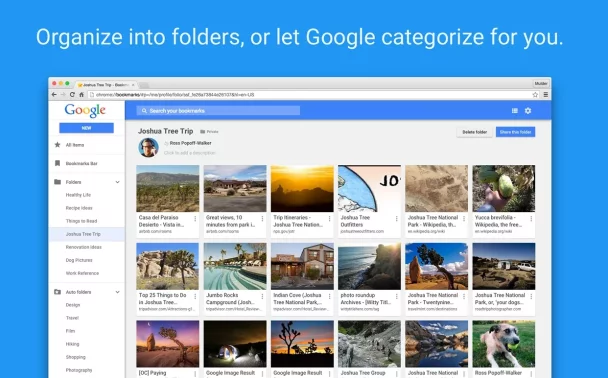 A little while ago, Google ran one of its infamous experiments: It decided to redesign the classic browser bookmark. So it took Chrome's existing bookmark system, and supposedly made it much better … except it didn't (in typical Google fashion).
The idea wasn't necessarily so bad; in fact, it sounds great in theory: the new bookmark system in Chrome was designed to make all of your disorganized bookmarks more helpful. It incorporated search, and users could even add images and notes to individual bookmarks, and share them with family and friends. Google even attempted to organize them by topic automatically, all with a purpose of making your life a bit easier.
As it turns out, the majority of users didn't find the newer system helpful at all. It looked clunky, it took way too many clicks to get your bookmarks in the folder that you wanted them in, and it was confusing when looking for a bookmark. Personally, I had to resort to search, because I could never find the folder I needed.
So just as quietly as Google introduced the new system, it took it away – and alas we have the old bookmark system back. However, if (for some reason) you really liked the new system, and you just have to have it back, Google's got your back.
Bookmark Manager is available as a Chrome extension, which you can get below. I'm not sure why you'd need this, but here it is. At least Google didn't take it away completely, for those of you who just love it.
Download: Chrome Web Store