Tennessee arguing "states' rights" to block cheap internet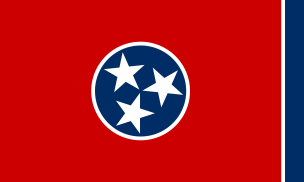 There's a law in Tennessee that prevents municipalities from providing internet coverage outside of their utility scope, and right now the state is engaged in a fight with the FCC (claiming states' rights,) to prevent any town from expanding municipal broadband coverage beyond their borders.
The argument against small towns probably comes down to who can funnel millions of dollars into a campaign chest, but it was put into law as a protection for private ISPs against the big bullying municipalities and their reasonably priced internet. In Tennessee, those small struggling underdogs that need protection from the big bad municipalities are generally Charter and Comcast.
As a note, I'm a little biased against them.
The current argument big internet is using is that the FCC is attempting to impose section 706 of the Telecommunications Act of 1996 on a state and that there is no language in that act that allows them to override a state's laws/sovereignty.
Tennessee is evidently not arguing that they're actively discouraging deployment and competition in a manner against public interest as laid out in section 706 subsection a of the Act, although I bet the FCC will.
While arguments could be made to say that no municipality should intertwine with another municipality's essential services just to keep things neat, in order to have any sort of legitimacy these should probably be made by representatives who haven't taken the maximum allowable campaign contributions from Comcast, National Cable & Telecommunications Assn, etc.
You can read the 79 page filing here
It'll be an interesting argument to watch one way or another and may be a moot point if what people consider a non-evil reasonably priced broadband ISP can make its way into the areas.
Meanwhile, AT&T is planning to expand their coverage to some of these places that could be served by neighboring municipal internets, funded by the FCC to the tune of $26,000,000, but it could take years.
This is why we can't have nice things.
[
Ars Technica
]