Some iPhone 6/6S case/charger case coupons for you
I've been given some coupon codes for discounts on some 1byone iPhone 6/6S cases and charger cases that I'm passing along (feel free to steal them, use them on another site, claim I stole your coupon code, etc.) They expire on October 26th, 2015 at midnight, so act fast if you want them.
1byone has supplied us with a couple of products in the past which were pretty neat (the charger/jump starter was pretty sweet,) but I make no claims about the fitness of the following, just that there are coupons: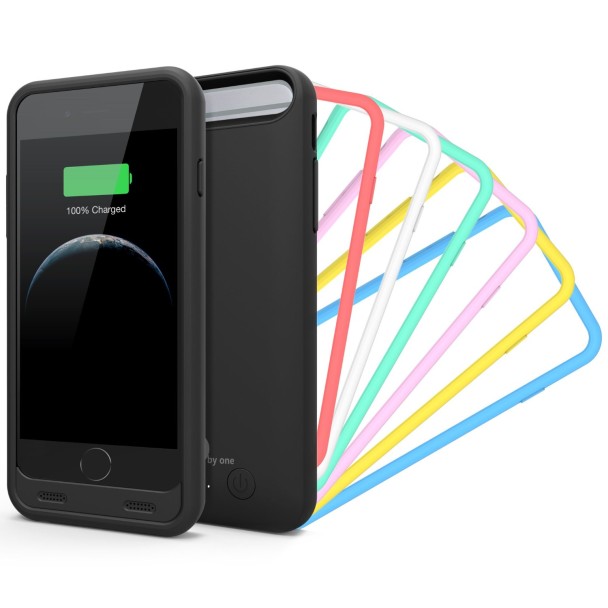 1byone® iPhone 6 Battery Case, Black Housing with Rainbow Frames [7 Colors] – 3100mAh Rechargeable Protective Charging Case.
Currently priced at $42.99, you'll get $10 off with coupon code MPIZRLB9 until October 26th at midnight (not sure which timezone midnight)
It's an iPhone 6S case with a full spare charge built in.
iPhone 6/6s Case,1byone Easy-to-Grip Flexible Soft Touch Protective Cases Cover [12-month Guarantee] Shock-Absorbing Bumper Case for iPhone 6/6s
Currently priced at $9.99, coupon code 4D6BOICY should drop it to $5.99.
Just passing this along as I really did appreciate the product 1byone sent. If they're great or garbage or the coupon codes don't work, let me know.