Thanksgiving projects through Cyber Monday shenanigans
I woke up today to some errors involving SSL at work, about eighty emails from places wanting to inform me of their Cyber Monday deals, and a wicked hangover from a carbocoma I'd been fueling for a couple of days with Thanksgiving leftovers.
This is just a collection of random thoughts written down while doing some server maintenance.
Upon getting to work I had multiple texts involving various 4K TVs and flash sales on them (I've got a TV from 2004 that hurts me to look at,) and I kept noticing that every single one was more or less not a good deal. Here's a good one claiming to be a $1600 savings, but when I checked the MSRP and the incredible $1600 savings ends up being about a 14% sale. Oh well. Supply and demand. I see no great Cyber Monday deals. Oh yeah, if someone wants to buy me a TV feel free.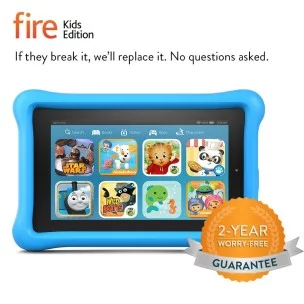 Playing with Maggie's Amazon Fire Kids Edition (on sale for $84.99 now, extremely decent deal,) I decided I wasn't going to let her grow up in an Amazon isolated ecosphere and I put Google Play on it (conflict of interest link included as I'm not cut and pasting it over here).
That tablet (which is the same hardware as the $49 version,) is actually a pretty decent machine. I think they're selling it at a loss to keep you in the Amazon ecosystem and make it up on the back end.
While investigating some SSL and disconnect issues I fired up Microsoft Edge. I never use it. As in I've opened it once to see if a problem I was having with Chrome was in fact Chrome or my connection. Anyway, I opened Edge and went to YouTube and was greeted with a thumbnail of a woman giving birth as the first recommended video with all bits visible, the rest was Hindi softcore porn and top-x lists from the early 2000s.
Clicking on the first (which I edited in the pic here,) brought up a warning that it might not be safe for all audiences. Hrmm. You'd think they'd have changed the thumbnail slightly. It was odd.
There were a few hours this weekend when I lost contact with my VZW friends. Evidently they had a mass outage. Combined with that the new Hangouts has decided to deliver SMSes whenever it feels like it so I'm moving off of it as I noticed one at 10:40 that was sent at 4pm asking me if I wanted to do something that night. *sigh*
I got to spend a lot of Black Friday at work diagnosing what the hell was wrong with a Netis 1200 router. I'm to the point I think it's DOA (wouldn't do 2.ghz out of the box, loses settings, has to update the firmware just to get Bridge mode to somewhat work, poisoned the connected routers and shut down my network by advertising it was the gateway to everything, rassafrassa) – have another one and will know soon enough if it's a hardware failure or just a crappy product.
Got a Chromecast 2 I'll be playing with later today. My old Chromecast gets to go to work and become the conference room Chromecast as I'm getting tired of people asking for a 100 foot HDMI cable.
Finished Tomb Raider, the reboot that was offered for free on XBOX Gold. Overall feel it was a disservice to the Laura Croft character and physics in general, but it was amusing. Seemed like it was nearly impossible to lose on normal difficulty. Tried to start another free game "So Many Me" but it required an update of nearly a gig and the console was already downloading about a gig of updates for Batman.
As a bit of an update on the site, the SEO fixes have leveled the site out. Unfortunately with only me writing for Pocketables now we have about 1/5th of the content we used to. I'm not sure how people above are going to look at this, but I accomplished what I was attempting. Unfortunately now properly ranking for how to root an HTC EVO 4G and all the stuff we wrote about last year doesn't help too much. FML.