1byone Bluetooth Sport Headphones winners announced, discount code for readers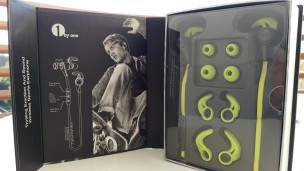 Hey all, contest is over, we've got a $10 discount code for anyone who didn't win and wants to purchase a pair of these. We'll cover that first as just announcing winners is boring and coffee really isn't working for me today.
If you want a pair of the 1byone Bluetooth Sport Headphones and want to save $10, the Amazon code N5Q932P5 used at checkout should give you a $10 discount as long as the seller listed is 1byone.
This code is valid from yesterday (sorry, I got caught up at work,) until the 18th of December 2015.
As for the contest winners – we had some number greater than 50 but less than 100 enter. I closed the contest a little early as we have yet another giveaway I need to handle and I always want to make sure we don't have multiples running in case something bad happens with the suppliers (or Pocketables for that matter,) I don't want to feel I've shafted more than five people or so. Still rocking a shafting-free giveaway rating as far as I know.
OK, so winners were picked a little less dart-boardy than I liked this time. I cut and pasted the contents of the entry thread into notepad, removed duplicate posts that were not actual entries, rolled some dice, hit page up or page down that many times, rolled again, chose a winner based on die number and position on the screen, repositioned to a random place, restart the process. I think it's random enough.
The winners were:
Michael Nye
JRDEMASKUS
Paul M
kftgr
RockinRose Wolf
I have all of your emails (for once I didn't have the Disqus email transfer problem) and I will be emailing you a code in the next two hours (unless something comes up). I will comment on this post when all emails are out.
I think you'll enjoy the headsets, but please let me know in my review if you have the same muffled microphone as I had.
Winners: be on the lookout for an email from [email protected] – I'll be emailing shortly. Just have to type up the announcement there…