ZealSound HDE-300 Noise-isolating Wood Headphone review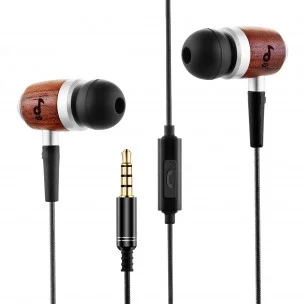 The ZealSound HDE-300 headphones have had me scratching my head most of this morning for exactly what I am hearing. I'll start off that for under $30 you're not going to be disappointed, but if you're in the process of actually reviewing headphones you might just find by your third cup of coffee you're researching every last aspect of the stats to see if there's a reason for the sound.
That's how I've spent my morning. Listening to music I know exactly how it's supposed to sound. FLAC files with no Boomsound or other molestation. And it sounds good. Better than it should on certain things.
They're overall quite enjoyable, but they're confusing and my audio engineer neighbor isn't going to be home until tomorrow, so I'll ask him then what it is.
Now, imagine you've got a decent high end pair of headphones. These play sound like a $250 pair I like that I've played with. You listen to a drum, you hear everything. You hear the drumstick impact, you hear the boom, you hear the tinny reverberations of other things on the drum kit.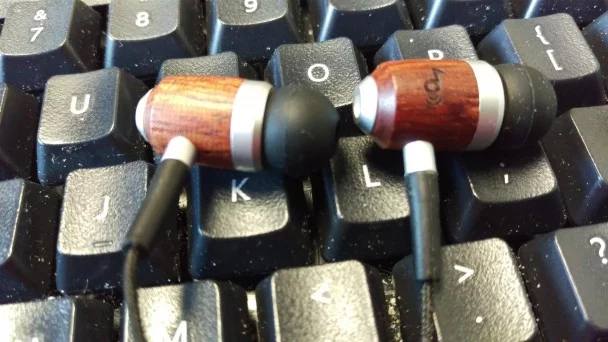 Now add someone singing a note… and away that $250 detail goes and we go down to just very good headphones. Oh it sounds great still, but I don't hear the extra depth.
What sets these apart, at least from an advertising standpoint, is that the housing is made of wood. Supposedly this delivers a warmer feel. Unfortunately without listening to the same speakers in a plastic housing, a metal housing, and a dead badger or bolognia housing, I can't tell if it's warmer due to housing or just a trick of the impeller.
They actually remind me quite a bit of the slightly more expensive House of Marley earbuds. I have an older version of these however so I won't compare oak to cedar in terms of sound. Also I don't know where they're at at the moment.
Overall though for the price I don't think people will be disappointed.