1byone 3-Port USB-C/3.0 Hub w/Ethernet winners announced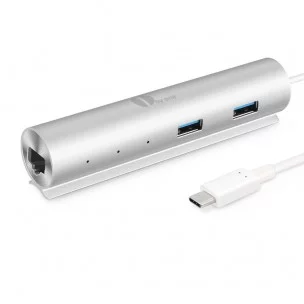 Well darn, I completely missed even mentioning I was missing the deadline for the announcement of the 1byone 3-Port USB-C/3.0 Hub w/Ethernet winners…
All I can say is my excuses involve a ticket tornado, a cake, and a three-year-old's birthday party the next day, oh yeah, and having to mop a phone room that contractors had been doing drywall work without cleaning up after.
Blerg
OK, so your winners are:
The particular put downs (in order) were:
Whenever your ex says, "You'll never find someone like me," the answer to that is, "That's the point."

MMMMMmmmmmm, you remind me of Windows ME!
Be expecting an email from me within a couple of hours containing an Amazon code. If you don't get it or it doesn't work, contact me at paul at pocketables dert cerm and we'll get it straightened out.