Level 0-4 in 40 days, what I've learned from Google Local Guides
On March 20th, 2016 I signed up for the Google Local Guides program. I reached the second highest level you can achieve in slightly over a month, but only really working at it for a couple of days.
What is Google Local Guides?
If you're not familiar with it the goal appears to be to make Google Maps better under the guise of soliciting your opinions on restaurants, places, etc. So Yelp with a hefty side of Google Maps.
Much like Yelp, there are tiers of membership – while Yelp has (vaguely) newb, normal, elite, Google has badging and level points. Level 1 – 4 points, Level 2 5-49 points, Level 3 50-199 points, Level 4 200-499, and Level 5 which is 500 and up.
The levels come with different incentives to entice you to continue contributing, at least up until you've reached 500 points and then you have no reason to continue.
Google has codified and placed a very simple do this, achieve that system into effect.
Points are earned by leaving a review of a place, fixing incorrect information, or adding more bits of information (such as business hours, website, or answering questions about whether or not Taco Bell makes good mixed drinks.) You can also earn a point by adding a photo of your place, a product in the place, etc.
It's also completely done with Google Maps and their mapmaker engine.
What I've learned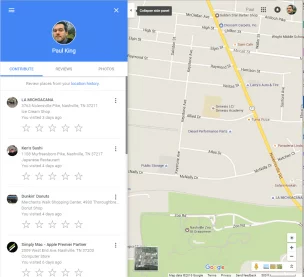 Google Maps is terrible.
I should mention that it's the data in Google Maps that is terrible, and I believe the main purpose of this Local Guide project is probably to fix it. If the data in Google Maps wasn't so bad, I'd be a couple hundred points behind because I wouldn't have had hundreds of businesses to correct.
Google Maps is not as terrible as Apple Maps. I will hastily point this out.
You get points fixing mistakes.
I went to my computer, started taking a virtual stroll down roads I know well, and was greeted with a host of businesses that had been closed or moved elsewhere for several years. I marked every business I knew to be closed closed, found I'd gotten points for those edits the next day.
You get points for adding places.
There were several businesses that had opened that were not reflected. In many cases I could simply look at Street View to see what the business name was and then look them up and add them.
You get points for adding data.
Add a website that's owned by the business, hours, photos or modify any of those.
You get points for correctly placing the pushpin.
One of the biggest indicators that something is wrong with a place is the pushpin being on the street. Several businesses I edited the little Google marker was off by several hundred feet. Some were less sore-thumb status and were just on the wrong building in a strip mall.
You can lose points through no fault of your own.
Let's say you have 100 reviews of places and 300 pictures for those places. As you've got a place and a picture you get two points for each location. Now your scathing Google Local Guides review has convinced the owner of the Bad Taco Shoppe to close their doors. You now lose points.
The point is if a business closes you lose points for anything you contributed about that business. Not a horrible dealbreaker, but if you don't keep on top of this you could find your laurels yanked out from underneath you.
You get to know how much of a star your photos are.
I've been getting emails for the past month telling me the milestones my photos reached. I'm at 10,000 views of my masterpieces I call "menu of this restaurant," and "what the place looks like from the inside".
Unfortunately views don't really equate to likes, useful, or anything positive. It's an interesting benchmark to note, but it's like a web page counter. Sure it shows how many times said web page was hit, but how many times was it Timmy trying to take down the site with his F5 key of vengeance, and how many times was it just because it was there and happened to be loaded while someone looked at something else?
You get points for a review.
Knowing where the place is, what hours it's open, and seeing photos of the place aren't enough for Maps, nope. You get a chance to review a place in detail and have your exquisitely crafted and perfectly formatted review turn into what looks to be a run on sentence.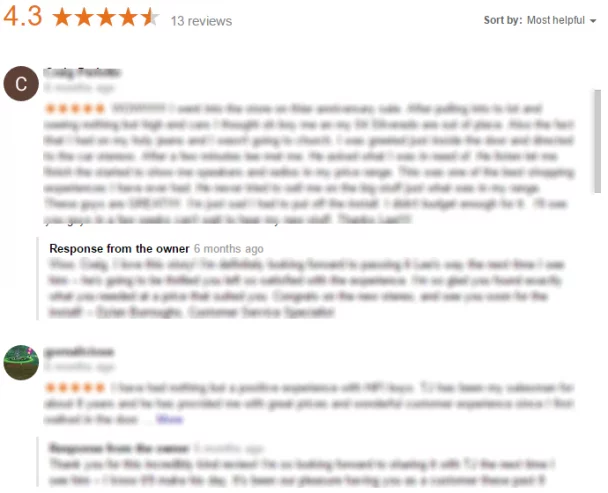 Reviews that are broken into different lines and paragraphs become one long block of text that robs any formatting you put into it. Reading these blocks of squished formatless garbage takes patience.
Where's my cheese?
One of the frustrating things with Google Local Guides is not seeing your progress until the next day. I had a good two days of actively fixing a lot of the town, and had to wait to see what impact that would have on my Guide score. Reviews would be held for minutes to days sometimes which would mean I'd get a score on a day I wasn't even playing with the project.
But three days ago I reached a milestone – level 4. This supposedly entitles me to a terabyte of Google Drive storage. Day two came and went and nothing. Day three and so far nothing. Oh, look – it can take up to five weeks to receive it. Instant gratification will be delayed.
You also don't get notified when a change to a business has not been approved. There're closed down businesses I've marked and they're just in limbo. The ones that they agree on I get a success email (I have several hundred emails from Google Local Guides at the moment) but the ones that they don't seem to go MIA. The lack of a status update or ability to communicate with Google Map staff that a business is indeed not there any more sort of annoys me.
Update: TB storage showed, took five days instead of five weeks
What's the ultimate achievement?
As a tech geek the top tier of Google Local Guides (level 5) appeals to me, and that is to get to play with test software. But I can't imagine that their target audience of mapmakers and reviewers feels this is anything more than a job playing with buggy Google gamma code.
The other reward is an eligibility to attend a Local Guides summit, which considering it isn't really a community (yet at least,) I just envision a room full of people like me who saw that Google's had something on the internet that was incorrect and were compelled to fix it. Fix the maps I will.
Then again, maybe Local Guides party like it's 1999.
The penultimate level also seems to be lacking appeal for the vast majority – Google Drive storage and potentially being featured in a Local Guides online channel. OK, once again Google, I think your target audience may not be who you think it is. Somehow I think a terabyte of storage for someone who goes out and obsessively reviews bars and restaurants may not have the appeal you think it does.
Level 3, which I believe I reached within an hour and a half, tends to look like the farthest anyone would be motivated to go as you get a virtual badge and can get invited to Google hosted events. None of which have occurred in my area in the past month that I'm aware of.
Google vs Yelp?
I initially started playing with Local Guides as it's packaged as a review opportunity to see how it compared to Yelp, which I also have been a member of for a while. Google has so far not really been my place to check out reviews of places, mainly because Google reviews are flippin' painful to read and they seem to mostly exist from a short time six or seven years ago.
Finding new reviews of places is an interesting and rare unicorn for me, and perhaps Local Guides is an attempt to once again take on Yelp, but man, the prospect of really working hard to reach level five and then my reward is testing software… to me that doesn't really sound like I'm all that interested in taking restaurant advice from that person.
The reviews I do read on places in Nashville are generally ancient, when they're not they're short and usually typed out on a phone, which I've actually been forced to do with Google Rewards with places I've visited in the past. I don't think a lot of people want to type up a long articulate review on a cell phone. Fortunately you can more easily do that with a Local Guides membership and a computer.
Wrap up
Interesting concept, hope they change the rewards and delays. I don't think they're going to really encourage a lot of people to review places with their current points and rewards system though.
Having been a part of (or using,) more abandoned Google projects than I have a stick to shake at (Google Answers, Google Reader, Writely, Page Creator, Buzz, Labs, Dictionary, Gears, Wave, Orkut, to just name a few,) this has all the trimmings of another easily abandonable project.
It will be nice if it at least gets Google Maps data cleaned up though.