Pocketables Father's Day gift guide (last minute)
Caught with the week winding down looking for Father's day gifts he'll love? Try pizza and beer. Most dads love that stuff. If you're still of the mindset that you need to purchase a gift to show how much you care, really – pizza, beer, maybe both, maybe a different order.
But even after that if you still want to browse from some cool gadgets, here are things I have found to be actually cool in the past year.
Side note – clicking on these and purchasing probably makes the site referral money (6-15% I think,) which leads into one of those "oh, are these actual reviews" sort of things – so feel free to not click – as far as I know searching for the thing on Amazon yourself they don't have a way to tie it back to reading this, and really, your choice.
Paul's 2016 list of ten or so things that are awesome – Father's day edition
#1 Fizzics Beer Enhancer
While I'm still a little by set back by the price, the results have been tasty. The Fizzics Beer Enhancer basically turns so so bottled/can beer into fresh from the tap tasting beer. You can think of it as a wine aerator for your beer with two tap positions that allow you to make the perfect pour and give it the perfectly crafted head.
As a father of two under four, my ability to get to go to a bar and drink something fresh from a properly maintained tap, eat cheese fries, and watch sports something I'm not interested in on TV are greatly diminished. This solved at least one of these.
You can read my review of this beast over on my other project.
#2 Ditto notification device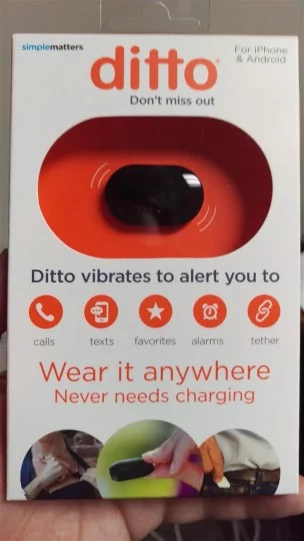 Something I did not think I was going to use that I picked up at CES 2016 was the Ditto notification device. It gave me the ability to silence my cell phone and still know what was going on by some coded vibrations.
While it took a little setup to get it like I wanted, I've ordered replacement batteries enough to last me probably four years.
For me, it's also been really nice to put the phone down when I'm playing with my rugrats but still know when I need to go and check why someone's blowing up my email without having to hear what sounds like a casino paying out a jackpot.
You can read my review of The Ditto discrete notification device here.
#3 Nixplay photo frames
You've got a bajillion photos and they're just sort of sitting there not doing anything. Sure you'd love to have a hundred or so up at the office or in your living room but that's just not happening, so get a photo frame.
Will mention Nixplay is just the brand that I've played with extensively. I'm not claiming they're the best in the land. Just the best I've laid hands on and I've used the Nixplay Edge frame for over a year now and I'm currently playing with a Nixplay 10″ Seed.
For what they do, they're great.
#4 VR goggles
I'm going to preface this with you're going to need to check if they're actually interested in the Google Cardboard Type (linked here) or the HTC Vive type (about 20x as expensive). If they like the Google Cardboard type, these are the best I've run across so far.
If they're not interested, there's not a lot that these things have to offer. If they are I've actually been impressed by this set.
#5 Themed Portable Chargers
MimoPower makes a bunch of chargers with themes. They're cute. I don't know. Here's a review of the Darth Vader MimoPowerBot. They're just cute.
#6 BoomCloud 360's BoomStick
Before I got my HTC 10 the device that made music sound amazing from a cell phone again was the BoomCloud 360 BoomStick.
I've never gotten answers to my technical questions on it so I can't say there's much more than it making everything sound better, which as a specs guy kills me inside.
Alternately you could get dad and HTC 10. There're better prices than that as a note.
#7 A phone or car jump starter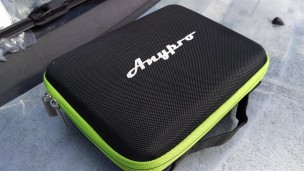 Recently there have been several innovations in battery technology and now it's possible for one little consumer grade device to both charge your phone and jump start your car.
These things are great for when you come out and find that your lights have been left on, your battery is near dead, and you can't get the thing to start.
The average jump starter battery can handle several starts, and also charge your phone in case you get into an emergency.
#8 travel router
On the road a lot? Trying to bring along laptop, phone, chromecast, and dealing with hotel WiFi? Need to charge the phone on the go? The Hootoo tripmate Elite provides a very easy way to get everything up and running in an instant.
Depends on if dad travels a lot if this would be useful. I find it quite useful, but then again I'm in IT and set up little portable hotspots everywhere.
#9 stop buying into consumer holiday guilt
Think that you're required to buy someone a card, gift, or whatnot in order to celebrate a holiday? You're not. Write a card, give a hug, take dad out for pizza, realize that whatever gift you're giving is that much more work to earn that money and therefore by extension time away from the person you love.
Or a tie, get dad a tie. He might be the one person who wants one.
#10 pizza
I've got to say that this is the perfect counterpoint to the Fizzics. Get a pizza. It's tasty and awesome and doesn't involve end user license agreements.
Mood elevated.