TCL 55UP120 55″ Class 4K UHD Roku Smart LED TV review
The TCL 55UP120 is a product you're probably standing in front of at Costco or Sam's Club and looking up reviews right now to see whether it's worth $470 for this 4K Roku TV. Yes it is, longer review follows.
As a note, if a stereo headphone jack on a remote control is what you're wanting, this is not the version of the TV that has this. I didn't have any need for this, nor know about that until after I purchased this. That's the 130 model.
Pocketables doesn't generally cover TVs because, well, nobody's ever shipped me a TV for free and I don't have space to do reviews, however I picked up one of these at my local Costco as my 2002 backlit projection TV that weighs 110 pounds was getting a bit costly to operate ($30 every two months for a new crappy bulb).
Anyway, to preface the review I'm not going to be talking about color reproduction because I'm colorblind. My belief is a several thousand dollar curved Samsung UHD TV I saw at CES 2016 looks better, however for my purposes the TCL 55UP120 works perfectly.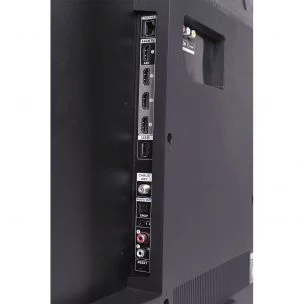 One of the major problems I kept suffering with my old TV was during The Walking Dead. If the person's face was dirty or they didn't have pasty white skin I lost them in the dark. It was comedic. Watching Game of Thrones interior scenes was becoming a problem as well. No issues with dark and light contrasts with the 55UP120. I swear this will be the last comparison to my old TV with 2002 tech in it.
The 55UP120 has four HDMI ports, an RCA connector for your old WII, an ethernet and dual channel WiFi options for apps, a TV tuner/cable/antenna doohicky, an SPDIF optical out, headphone jacks, and RCA out. It also has a USB port that supposedly can play media (including MKV format,) but I have not had a chance to test this yet.
The thing comes in at 43.21 pounds in the package (32 out of the package.) If you're wondering if you can lift it from it's precariously stacked position at your local Sam's or Costco, probably yes. Just beware the two plastic lines holding the box together. It will also fit in the back of your Honda Element without the need to do anything.
I got the thing out and in my car without much trouble. It was more in danger of being blown over by the wind than it was of anything else. Physical Setup was a breeze as I just popped it out, screwed two feet into it, and plugged it in. i didn't have a wall mount although I've got one on order as I think it'd be cool.
Houston, we have a problem(s)
This is a series of minor issues I ran into. Nothing insurmountable. Just letting you know what happened.
Software update takes the TV offline for quite a while – due to a very slow internet connection (my connection had dropped from 250mb to about 1 that day due to a problem in the neighborhood) I had a very long wait after connecting before I could actually do anything. OK, no biggie.
I notice that the SPDIF connection coming out of the TV into my JVC TH-C6 was broadcasting stereo and not 5.1/surround. this was annoying as it's a 4K TV and the sound coming out was straight outta the 80's. I checked the connection, hooked my gaming rig to it, everything seemed fine.
I went to audio setup, changed from auto detect to Dolby DTS+, no change. Did many a thing in an attempt to get things to work, nada. Contacted tech support and they told me to go in and change a setting in Control Other Devices. I went to my TV to modify this setting and noticed that mysteriously it was working fine now.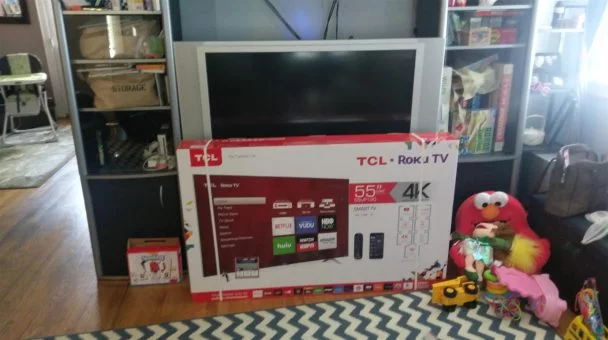 There's a chance I had been testing against a TV channel not broadcasting in surround, but I didn't think that was the case. The "auto" mode on the audio was now showing Dolby as the detected mode. I hadn't changed the control other devices setting yet. OK, weird.
I verified by watching some horrible action movie that sound was indeed working right.
I got into my Netflix, noticed the resolution was good but not great and found that 4K streaming is $4 more a month. Decided to try it and on first watch noticed that once again it was in stereo, not 5.1. Played a bit through the XBOX to verify that Daredevil does indeed trigger the 5.1 notification on my sound setup, and shot support another email.
By the time I got an email back from them it was working. Once again, something odd with audio that seemed to have been solved by either chance or a background firmware update. The email I got from TCL was so badly translated that the only thing I got was that apps can't use external sound except through the speakers or the headphone jacks.
This was wrong.
4K is aweso….. try that again 4K ro…. crap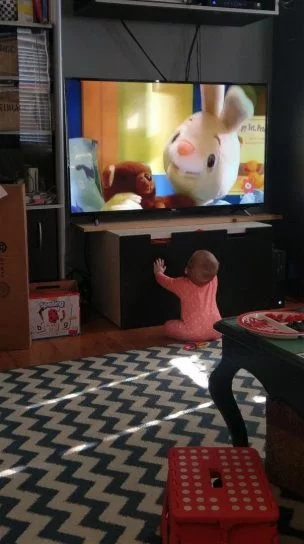 I was watching something on the YouTube channel. It was great. I went to grab something to eat and came back and was sitting at the main Roku menu. My initial thought was that the video had ended and I'd been returned after some amount of inactivity, but this wasn't the case.
Every time I'd launch the YouTube channel it would work for a bit and then I'd be right back at the main screen. Similar things happened with the Playon channel with me streaming directly from my computer. Something was afoot.
I was watching Netflix using the Roku with my daughter when the 720P at best movie we were watching (Corpse Bride,) bombed out (assuming 720P based on bandwidth and it being an old movie). I repeatedly went in to try and restart it to no avail. Netflix would just disappear and the ROKU screen would be back up. We finished watching using the Chromecast stick I had plugged into the TV.
Over the next few days this happened a few more times. Never had a problem with my inputs, just the apps.
And then it stopped. Works fine now (July 12th.) Past three days have been rock solid. Audio is detected properly.  No mysterious app crashes.
Once again my guess is they pushed this TV out and there were issues with the OS that they updated. There's no changelog that I can find so no way to know what happened. Looking at current Amazon reviews on July 5th someone else was reporting the exact same issue, although his managed to restart the TV.
Another person evidently added ALL the channels and then had some issues he thought were related to memory.
As there were only three reviews anywhere I could find on this product when I purchased my guess is it's fairly new.
55″-class, 120Hz-ish, "TV" with ~SOUND
It should be noted that even by the diagonal definitions of HDTVs this doesn't reach 55″, it's 54.something" and printed on the box if I'm remembering correctly.
The refresh rate claims 120Hz but I read (somewhere I can't find right now,) that's some trickery and it's actually in the 60Hz range – it's listed at 60Hz on their specs page. Can't comment. Looks fine. If you're timing your TV with your lights this might raise a concern. I think they're calling it 120Hz because they've done something to defeat the Soap Opera Effect which evidently doesn't exist on LED tvs to begin with.
The sound that the TV makes… no… get a sound bar. It works, you'll probably be OK with it, but meh. Blergh. Puke. OK, honestly it sounded ok but I like my speakers.
Between a ROKU and a hard place
Based on the now seven Amazon reviews from the same timeframe I was having my problems, it appears that the general culprit behind any woes has been the ROKU software and not any hardware failings. This makes any review a moving target in time.
I can say the sound doesn't work on X, and two days later it will. That's a little problematic, but probably what you're going to be seeing increasingly as days go on.
What happens when a bad update comes out that wasn't properly tested on your TV and bricks it? Well evidently you can just download a firmware, slap it on a USB, and reflash the TV. OK, simple enough. Weird that we're at the point where that's something to consider.
But it doesn't look fake
Something I missed out with going from a 2002 TV to a 2016 TV is that whole period where some people had a TV that made everything look like it was done on a cheap soap opera set.
According to CNET it was called Motion Interpolation or Motion Smoothing.
Whether it doesn't have it, the refresh rate is fast enough or well managed enough to compensate, or what, action looks good without looking like cheap soap opera sets.
Evidently that was for LCD TVs, not LEDs, so excuse my talking out of my rear. Real TV reviewers probably are getting their Nelson GIFs ready to post right now. Here, I'll save you the time.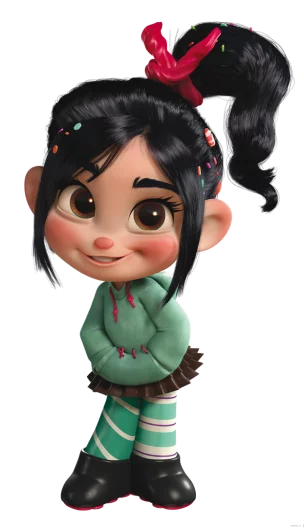 The ROKU (when it's not being temperamental)
Besides having a remote that's so simple my 3yo can use it the TCL 55UP120's ROKU interface also works on the network with an app allowing you to skip the hunt for the remote and just use your smartphone.
I've enjoyed most of the casting abilities of a Chromecast with apps that play nicely with the ROKU
Overall
It's not perfect, it's not the best. I've seen the best at CES and thought to myself there was no way I could justify taking out a wall and a door to get it into my house. For $489 though, man, it's great.
That said, I can't find it for $489 online, just $570. If you're not a member of Sam's or Costco, being as they're $50 or so a year, you'll save $50 and come out with a TV and a HUGE thing of peanut butter filled pretzels and $200 worth of groceries you didn't plan for.
Here's a link to it on Amazon, although I suggest you get it at Costco or Sam's.