AmpliFi Home WiFi router review (the first four days)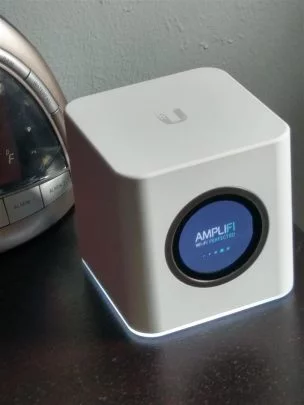 AmpliFi Home is a device from Ubiquiti Networks that combines two range extenders (mesh points,) and a base unit into a whole home centrally managed WiFi solution that takes about five minutes to set up.
I'm going to preface the following with I do not expect the router to stay the same for long. This is a pre-order item and there are firmware updates coming to add features and squish bugs I'm sure. My review should be treated as how things were the morning of August 22nd, 2016 (my little's first birthday).
What's in the (extremely heavy) box?
The AmpliFi Home comes in a box that I believe is heavier than the contents. Someone said "you know what a quality router needs? A quality box." and they made it. It's the sort of box you want to keep around just because the box is freaking impressive and looks and feels like a weapons box from every sniper movie ever.
You get two little rabbit ears (range extenders/mesh points) and a square base unit that functions as a clock, a bandwidth meter, or will give you some info about how much data you've used that day. There's also a microUSB power supply for the unit, and the whole thing feels like it's going for either an Apple feel or Portal appeal.
Installation
I felt a little bit sorry for this beautiful piece of equipment getting hooked to my network. I expected to completely destroy anything that had the word "home" in the title. Take my less than 2000 sq feet house with plaster walls, metal mesh holding the plaster up, you've got a faraday cage and coverage issues.
I placed the rabbit ears one floor nearly directly above the router, and in another room where coverage typically is abysmal. They just plug into a wall outlet and function to extend range and coverage.
Setup is done with an app. There's next to no computer-based way to do anything with this device at the moment. Luckily the app worked with port forwarding so I didn't immediately have to throw this out the window cursing because I couldn't route my work ports in.
I'll point out looking up "ApliFi" netted me a lot of other apps than the setup for this router. Make sure you look up ApliFi WiFi and you should find it.
Installation and setup for the whole house I think would take a normal person about ten minutes. It was the easiest router I've ever played with. For me, this was a half day process of moving several IP cameras over, my LEEO, a Nest, several rando IOT devices that make changing routers a living hell. Seriously, I have reviewed too many picky devices.
Is it any good?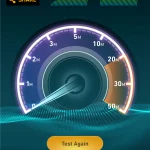 Mostly yes. Everywhere in my house is covered. This means the cameras I have in the baby room stream full steam now without drops. My phone reports 260+mbit download speeds on a speed test almost anywhere in the house (I didn't wifi my basement.) The inside of the house is covered and performing significantly better than it did with two routers on different floors.
I was also able to very easily stream 25.6mbit 4K video without any issues. Now if I can just figure some way to stream 100mbit video from a UHD Bluray I'll be set.
Mostly?
I started to see some weirdness. Day two, I'd been fairly certain I'd set everything up and even remembered playing with the Google Cast app to set up my streaming sticks. Both were not set up on day two. This was odd.
My wired-network connection from the TV to the back of the AmpliFi to the computer with my movies and videos on them was suddenly saying every time I launched Plex that the server was not found. Wait a few seconds and retry and it's there. Plugged in the old router, instant Plex. OK, this is probably something up with the router software as switching routers fixes it. Put something on their list to fix – check.
I went in to configure an IPv6 DMZ on my cable modem to forward my massive two IPv6 capable applications in and found I could not locate the IPv6 address of the router. It's not there. I contacted the PR company and found out nope, no IPv6 support *yet* (keep in mind, this is a pre availability review unit). It will be added.
Kind of a whoa moment at which my inner IT dork says it's not a thing you should purchase until it does support IPv6, but as long as they follow through in the next month or two I'm not screaming from the top of the hill that it's garbage. I don't doubt that Ubiquiti Networks will manage to get it taken care of as without it there's a decent chunk of the net that is going to be inaccessible within a few years.
But then it stopped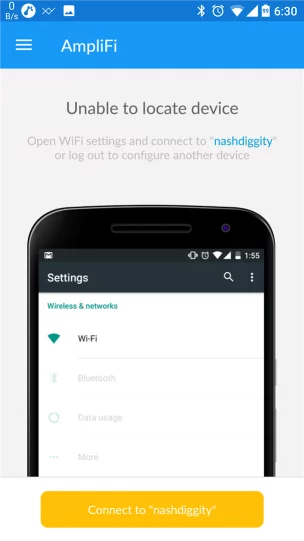 Other than the Plex and Chromecasts popping off I moved about a terabyte through the router over the course of four days that I metered without incident (not via ISP, I'm not a butt).
I went to bed, solidly impressed with the router and woke up to no internet, no WiFi->computer, No SSID broadcasting, and an app that refused to connect. I checked my computer, I could not get to the extremely limited WiFi page and pinging my cable modem was not happening. I wandered downstairs to see what was the matter, noticed the unit looked like it was powered and ok.
I unplugged it, plugged it back in, everything worked. Went upstairs, brushed my teeth and did my morning routine and the WiFi was once again gone. Unplug, plug back in. Eight minutes later same thing. This time I unplugged it for a few minutes and rebooted the two main WiFi using hogs in my network (the webcams,) and as of now I'm still up.
Overall
I'm unsure as of this writing about what caused the issues I experienced. I sort of feel like the Plex and Chromecast issues are inherently a pro level router issue, mainly because I saw them function similarly on some pro level equipment I've played with in the past that had problems with broadcasts.
Get me five more cups of coffee and I'll make that sentence make sense but the short of it is extremely good business class networking equipment tends to hate cheapy consumer grade functionality (for security reasons).
I think that's what that was. The rest of the failure where the thing stopped broadcasting SSID and was completely inaccessible I think probably is either a bad power supply (changing that out with one I know works if it goes down again,) or more likely a firmware issue they'll be able to iron out hopefully before these hit the ground running. Sort of have the feeling that something my Foscams were saying to it offended its sensibilities.
At four days on pre-release hardware I'm not particularly confident in making absolute statements of what is and isn't wrong.
Opinion of the AmpliFi home at four days?
Easiest setup, best WiFi experience I've had from a home product, lacking some features I hope will be in there shortly that are critical eventually to internetting.
I'll revisit this as updates come out and Ubiquity gets back with me. If you're a home user I think this is about the best thing on the market. If you're an IT pro you'll probably scowl at the lack of configurability but consider it a welcome recommendation for your relatives who want free support.
You can get the AmpliFi home at the manufacturer's web site. Currently priced at $199, they also have a longer range and HD package for more. I will post a follow up as things change one way or the other and link it here.