Tired of spending hundreds of millions, Alphabet looks to cut Google Fiber funding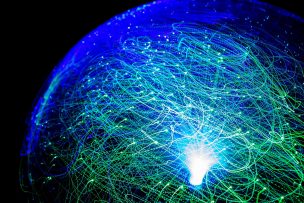 Google Fiber has been asked to cut half of the jobs and 90% of the cost by parent company Alphabet after extremely sluggish rollout caused mostly by Fiber's competitors having legal protections to drag their feet on cooperation and effectively destroy any competition.
Or if you want to believe the competition's narrative, a company's right to not have its subscribers taken out because the Google hired trained chimpanzees to install equipment.
As a person on the ground in a Google Fiber city (after two years construction we have seven customers!) I've seen some of both sides of this, but it should be noted that not only are the entrenched carriers dragging their feet on letting this competitor in, they've also done a bang up job preventing municipalities from deploying their own significantly cheaper internet.
Fortunately there's a plan that doesn't involve Google Fiber going away and that's to deliver some data wirelessly via Webpass, a company Google acquired recently. As opposed to a series of fiber optic cables and massive construction costs, a Webpass antenna is placed, pointed, powered, and perfect.
As opposed to one central fiber optic network reaching outward and then fiber runs coming out of hubs, you could expect multiple tiny snowflake Fiber optic points coming off of antennas. That or an ugly dish on your house. Who knows? Maybe Google Fiber will innovate and spread like a mosquito born disease rather than a slow shuffling zombie outbreak.
While the cost cutting by Alphabet is probably best for the short run, there is going to be an explosion of business once Fiber can get expanded and operational in the few cities it's currently in. I'm a bit worried that they won't be able to hit the ground running when they finally aren't held up by the current fiascos.
[
Fast Company
]