BEDDI Smart Radio Alarm Clock review
Don't tell my alarm clock, but I've been sleeping with a smart device called the BEDDI by WITTI design.
BEDDI is two things – a piece of hardware, and an app. The piece of hardware is an FM tuner (sorry AM,) a Bluetooth speaker, a wakeup light, a multicolor mood light, and sevenish Buttons that do various functions either to control volume, snooze, or send info back to the app. There are also two USB ports built in for phone charging.
For everything the hardware does, it does it well. I have no complaints. You know as I divided this and said I have no complaints about section one, some are coming in section two.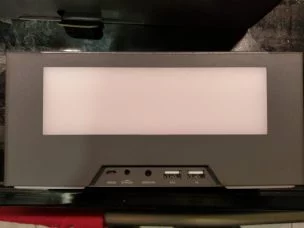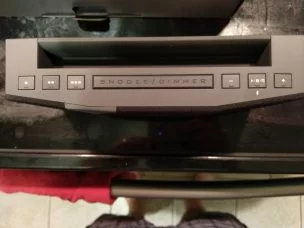 The app which runs on your phone is ever evolving. As such this is some of what it does as of September 30th.
Spotify premium integration – wake up with your favorite playlist
Traffic and weather notifications
Different alarms for different times
Programmable buttons that can interface with Hue, Nest, Uber, Lifx
It all sounds pretty good, but I should stress that the phone needs to be on and active for a lot of the functions to operate. Lose your phone, forget to charge your phone, you've got an alarm clock, which is what I got when Bluetooth randomly didn't pair.
Lose your phone and lose power long enough for the battery to die, you don't even have an alarm clock as the clock time can't be set manually.
Bluetooth stopped working on night two and would not function again until I uninstalled the app and un-paired the Bluetooth manually. I'm not sure what was up with that, but just pairing/unpairing/forgetting the device was not enough to fix it. App somehow tangled with it. Oh well. I blame the app.
Spotify integration is only for Spotify premium. There're no options as of writing that I saw to use Google Play, start up a stream of audio from the local music player on your phone, or to choose the radio station you want to wake up with (you can set it before you go to bed). Little less than impressed with the wakeup audio options as there are so many ways to play free music I wonder why they're not available.
There are some relaxation noises you can play via bluetooth. I was a little bit of a fan, but my Relax Melodies app had better ones.
There are wording issues, issues with Nest integration, and other things that I bet will eventually be solved, but judging by some of the reviews I see elsewhere, there're issues with other things as well.
All these issues are app based, meaning that I expect they'll be corrected.
The BEDDI in use
I set the BEDDI to warm the room up with lighting before gently rousing me. Due to the placement and lack of reflective wall to reflect the light back at me the lighting was ineffective. This is problematic as the rear of the BEDDI is the warm lamp, and the front is the clock. Should you not have a reflective surface for the BEDDI to operate you're going to need to turn it around, thus defeating the clock aspects.
What happens when you've got an alarm set to play Spotify and there's no phone living to hear the request. This was my first wakeup with the BEDDI, although to be fair I was greeted with a warning that I required premium in order for anything to work.
The currently limited app functions mean most of the hardware buttons are useless to me. I'd love to configure button one to send a text to someone, button two to start a countdown to setting the door alarm, and button 3 to starting an electric heater out in my car. Right now you're limited to WeMo, HUE, and a few others.
Eh, it can get better.
I did dig the mood lighting.
Conclusions?
Hardware good. App needs work and is getting it. I'm cautiously optimistic and would recommend when the app gets better or the price drops.
You can grab a BEDDI at Amazon for ~$99