BLU Vivo 5R Review – Fortune Favors the Bold
The Vivo 5R from BLU Products is an ambitious phone that lives up to BLU's tagline, Bold Like Us. It is billed as a refresh of BLU's Vivo 5 that was released in January. Refresh may be too timid a word, however. The Vivo 5R ups its game in critical areas like display, camera, network, and security. 2016 is a good time to be in the market for a mid-range phone and the BLU Vivo 5R is definitely worth your attention. BLU has packed more than can be reasonably expected into a trim, attractive, $200 device.
DESIGN
There's no denying that the Vivo 5R is a sharp looking phone. I reviewed the gold and white version but it is also available in an iPhone-esque grey. One thing to note here is that the color was more of a champagne or light rose gold than a pure gold. The front of the phone is more rectangular than the recently reviewed Moto G4. The rounded corners rest comfortably against your palm when using the phone one-handed. The display glass slopes away slightly at the edge of the screen and gives a very nice in-hand feel.
You'll notice three round cutouts above the display for the camera and proximity sensor and one small rectangular cutout for the earpiece speaker. Below the screen sit capacitive buttons for the multitasking, home, and back buttons. It took me a couple of days to get used to the Samsung style layout where the back button is on the left. Once I did, all was well.
Power and volume buttons are on the right side of the phone and are satisfyingly clicky. There's a combo dual SIM/microSD tray on the left side and microUSB (no USB-C at this price) and 3.5 mm ports along the bottom edge.The cutouts are clean and the SIM tray fits flush against the phone.
The rear of the phone has a slightly protruding camera hump over a single LED flash and the fingerprint reader. The single speaker is also located on the rear. I'd prefer a front or downward facing speaker but you can't have everything, right? The back is slightly curved toward the edges. This makes the phone easy to hold and grip but not completely stable when sitting on a desk. We're not talking HTC M series wobbling so its not too much of a bother.
Overall, I'd say the phone feels semi-premium. Everything about the phone just seems to work together in a way that surprised me at this price point.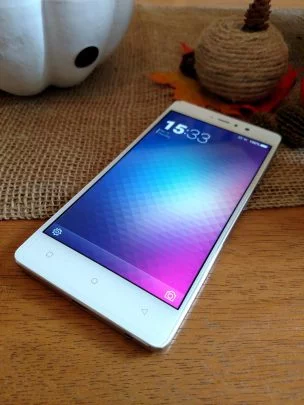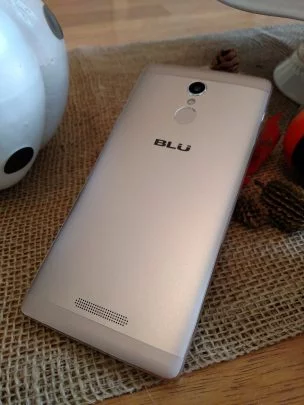 DISPLAY
The LCD on the Vivo 5R is gorgeous. It's 5.5″ at 1080p which gives you 401 ppi. Considering that the Vivo 5 was a 5.5″ 720p panel this is a welcome improvement. This screen size is really growing on me. As devices get thinner and bezels shrink 5.5″ becomes a very manageable display size. Colors are bright and clear. Blacks are not AMOLED quality, of course, but the overall presentation is good. One thing I did notice a few times was that touch sensitivity seemed slightly off. There were times I'd swipe on the home screen and the phone would recognize it as a touch and launch whatever application happened to be under my finger. This only happened on the default launcher and could be related to the preinstalled screen protector. It wasn't a major issue for me during my review time, but it did happen a couple of times.
PERFORMANCE
Performance was sort of a mixed bag. General use and navigation was good. Animations are smooth and apps load and work just as you'd expect on a modern phone. The fingerprint reader was fast and accurate. I played 1080p video and streamed from Netflix, Amazon, and YouTube with excellent results. I did notice some slight hesitation when installing a particularly large app from the Play Store, but overall I was pleased with the way the phone ran general tasks.
The one are where things weren't so rosy was gaming. Loading games just seemed to take forever. I usually test with CSR Racing 2 and Risk. CSR 2 is a great looking 3D racing game and Risk is a game that tries to bring any device to its knees. Starting CSR2 was a joke. One time it literally loaded for 2+ minutes before I killed the process and started again. Most of the time the app would load to an interactive screen in about 55 seconds. Once the game was running it responded normally and ran fine. Risk was more of a stuttering mess. It is playable but frustrating. Touches and interactions lagged noticeably at times. This must be put down to the MediaTek 6753 / MALI-T720 processor and GPU.
The Vivo 5R scored 609 for single core and 2504 for multi-core on Geekbench 4. That puts it right in line with 2014's HTC M8 and Motorola Nexus 6. Given the price point I found that acceptable.
SOFTWARE
This section of the review will be the most negative. If you're going to have a problem with the Vivo 5R, it's probably going to be with the software. The phone ships with Android 6.0 and, going by BLU's track record, probably will stay there. There's an odd mish-mash of iOS and Android going on here. Some of it works but some of it doesn't. Thankfully this is Android so most of the problems are fixed with simple installs from the Play Store. There are a few bundled apps like the Amazon suite, Opera browser, and McAfee Security. You can uninstall the Amazon and McAfee apps but you are stuck with Opera.
The first issue is with the launcher. The launcher that BLU has bundled doesn't have an app drawer. It also doesn't organize apps automatically – there's no alphabetizing or sort by most used. Apps get uninstalled by a long press followed by touching the little x that appears on its jiggling icon. You can rearrange apps with a long press and drag. There's a dock of four apps pinned to the bottom of the screen. If this all sounds familiar then you've used iOS before. BLU is clearly going for an iOS feel here. This just didn't work for me. Fortunately, installing any third party launcher (I like Action Launcher 3) solves the home screen issue.
The iOS vibe continues with the quick settings panel. Rather than swiping down from the notification area like most modern Android phones you need to swipe up from the bottom edge of the screen. Just like the iOS Control Center. This actually works well and I think it is a better solution than Android's native method. The settings screen is nice and compact and hides many options behind the Advanced Settings label. In this way the basic settings are much less overwhelming than on most Android phones and way better than the tangled mess that is iOS settings.
Maybe the worst part of the software build is notification center. Notifications are divided into Important and Other notifications. There's no way to prioritize what is important. This seems like just an arbitrary distinction and at no point brought any value to the user experience. Notifications are one of Android's strengths so you'd have to do something special to justify tinkering with them.
BLU built a reboot option into the power menu (Hallelujah!) which is much appreciated. There's also a convenient auto power off/on option in the settings. You can schedule a time for the phone to power off and then power back on. That's a pretty convenient feature that I've never seen implemented before.
CAMERA
The camera is another place that BLU's software apes iOS. The camera app is reminiscent of the iPhone's app. You'll swipe left and right to access different shooting modes and the capture button looks just like Apple's. You even get 4×3 photos by default.
The phone's rear camera is a 13 MP Sony module, unchanged from the Vivo 5 that the 5R replaces. BLU did bump up the front facing camera to 8 MP and added an LED flash. Pictures have lots of detail – check out the individual strands in the wicker pumpkin and the water droplets and fuzz on the leaves in the photos below. You can see the original photos here.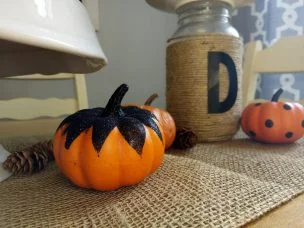 BATTERY
For a device so thin, BLU has included a good sized power pack at 3150 mAh. I had no problem making it through a full day with four to five hours of screen on time, which is what really matters to me. I'm always going to charge my phone overnight. There's no Qualcomm Quick Charge on board as the Vivo 5R runs on a MediaTek platform. The Vivo 5R doesn't have wireless charging, either.
VALUE
Its pretty unbelievable what BLU gives you for your hard earned $200. First, there's the phone which is packed with features and looks good. Then you get all of the pack-in accessories. I don't know of any other vendor that puts so much in the box. There's a presintalled screen protector plus a second one for later use. There's a silicone case. A wall charger with detachable USB cable. On top of that you get a USB OTG cable that lets you plug in USB drives or even reverse charge another device. It's a great package and really sets BLU apart in the market. You really get everything you need right out of the box. I applaud BLU for their approach and would like to see other manufacturers follow suit.
CONCLUSION
Its impossible to judge the Vivo 5R apart from the $199 price tag. BLU has included so much in the package at that price. This phone doesn't go toe to toe against the HTC 10 or Galaxy S7 but it isn't meant to. It compares favorably to the Moto G series and Samsung's J phones. I have no problem recommending this phone as long as you know what you are buying. Its a good mid-range phone that probably won't be updated past Marshmallow. It takes good pictures and has a lot of tech packed into its thin body. BLU gives you an all-in-one package that makes this a great secondary or temporary phone for power users and a fine phone for normal folks.
You can buy the phone from Amazon for $199. It's also available from Best Buy.
SPECS
| | |
| --- | --- |
| CPU | MediaTek 6753 I 64-Bit, 1.3GHz Octa Core |
| GPU | Mali-T720 |
| RAM | 3 GB |
| Internal Storage | 32 GB |
| MicroSD Support | Yes, up to 64 GB |
| LTE Bands | 2/4/7/12/17 I CAT 4 |
| HSPA Bands | 850/1700/1900/2100 |
| Battery | 3150 mAh |
| OS | Android 6.0 with custom user interface |
| Display | 5.5 inches, 1080×1920, 401 PPI |
| Main Camera | 13 MP with LED Flash, Sony IMX258 Sensor |
| Front Camera | 8 MP with LED Flash |
| Bluetooth | 4.0 |
| Fingerprint Sensor | Yes |