3 Tablet Choices For Remote Work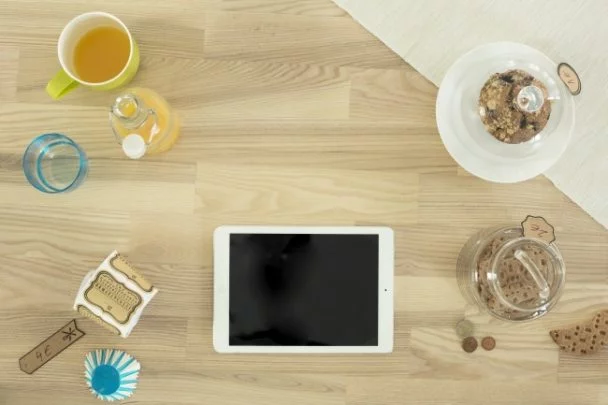 When it's time to do work, a laptop or desktop is often your best option. They offer the best balance of features that boost productivity and keep things simple. It's just not the same working on a touchscreen tablet, especially when you need to have multiple apps and tools open at once.
But one of the caveats of being a remote worker is you don't always have access to a desktop computer. You might be traveling or simply out running errands when a remote employer demands your attention, and trying to make quick edits to a document on your phone is often no easy task.
That's where hybrid devices come into play. Hybrid laptops are certainly more powerful and capable, but they can also come with a hefty price tag — like desktops. An alternative would be to spring for a hybrid tablet. Keep in mind, usually the keyboard docks and cases are sold separately.
We're talking about devices like the Microsoft Surface tablets, Asus Transformer or iPad with a proper keyboard case. They are essentially tablets, but they include a full QWERTY keyboard for typing and busy work.
There are many brands, models and types of tablets on the market, but today we're going to focus on the best of the best. If you're a remote worker — be it a designer, writer, photographer or developer — you'll find the devices on this list to be just what you need.
Google's Pixel C
Google is well known for their excellent quality hardware, specifically when it comes to the Nexus line. Sure, they don't actually manufacture the devices in-house — the Nexus 6P is made by LG. Although, this practice has changed with the announcement of their new Pixel phones, which are built by Google.
Nevertheless, the Google Pixel C is currently one of the best hybrid tablets money can buy. If you're an Android fan, you can't go wrong here.
The Pixel C is designed to work with a keyboard companion, even if they don't come bundled together.
As for the tablet, it's running the latest version of Android — 6.0 Marshmallow — and has an excellent 10.2" display with a resolution of 2560×1800. The battery is also great, offering a purported 10 hours of battery life — so it should last you through the day, at least.
The entire tablet — keyboard dock included — is made of anodized aluminum, so it's nice and sturdy. It won't break when you toss it in your to-go bag.
What It's Best At: Android is better than most mobile platforms for multi-tasking, though the upcoming 7.0 update will introduce true multi-window support. Don't worry, the Pixel C will certainly be getting the latest release as soon as it's available.
Price: 32GB model starts at $499
Apple iPad Pro
Arguably, one of the best hybrid tablets for work and play is the Apple iPad Pro. After all, it was designed with the business professional in mind.
For starters, it's much larger than its brethren at 12.9 inches — there's a 9.7-inch model, too. That's because more screen real estate means more space to do work and better efficiency. It also boasts a high-quality display, stylus support — one is included — and better performance all around.
The stylus — rightfully dubbed the Apple Pencil — is designed to mimic the feel of working with pen and paper. This makes the Apple iPad Pro the ideal device for graphics professionals, designers and even architects.
The iPad Pro can run powerful apps like AutoCAD 360, GarageBand, Concepts and Canva. These apps — or software — allow you to get your work done in a familiar environment. AutoCAD 360, for example, looks a lot like AutoCAD software you would use on a desktop.
This is important because most remote workers will need to be able to load and display project management software, as a number of telework employers require their employees to actively engage with kanban, agile or scrum project management tools. The iPad Pro can handle these well.
What It's Best At: Thanks to the Apple Pencil, the iPad Pro is designed to mimic traditional pen and paper, so it's best for graphic design and hand-related duties. There are plenty of wireless keyboard accessories on the market too, so you can make it more like a laptop or desktop if need be.
Price: 12.9-inch model starts at $799
Chuwi Hi10 Plus
There are so many budget-friendly models to choose from, but the problem is you don't just want cheap — you want reliable too. The Chuwi Hi10 Plus is our pick for a couple of reasons.
For starters, it's a dual-boot tablet, which means you can choose between Android or Windows. It comes with Windows 10 pre-installed, but it also has a forked, or unique, version of Android 5.1 called Remix OS.
Remix OS is great for knocking projects out and staying productive because it allows you to run multiple apps and windows at once — yes, within the Android OS.
You can buy a matching keyboard dock that really transforms the tablet into something special. Though, admittedly, the dock will drain the battery faster than if you use it without.
Finally, even though Chuwi is easier on your wallet, they didn't skimp when building their hardware. It's made of solid aluminum and is remarkably sturdy even for a cheap, generic-type device.
For a great price, this thing comes packed with some great specs as well. It has 4GB of RAM, 64GB of internal storage space and is powered by an Intel Cherry Trail CPU (Z8300), so it's relatively powerful in terms of processing power.
What It's Best At: The dual-boot support means you can have the best of both worlds in a single device — during boot you choose between Windows or Android. The custom Remix OS is much better at running multiple programs than stock Android.
Price: $230 through major retailers, but you can easily find it cheaper
So, whether you're a full-time remote employee or someone who likes to take on freelance projects now and then, these three tablets can help you stay on top of your telecommute work, no matter where you are.
Image by Chris Adamus