Lexar 64gb UHS-II microSD review
Having reviewed what was until recently the largest microSD card in their portfolio Lexar recently sent me what is without question the fastest microSD device I've ever worked with, the others were fast but this feels like stepping into a Nascar after being in a Camaro, the Camaro wasn't slow but it looks like it is now. The packaging is a nice professional looking  pack and certainly more premium than the blister packs, in addition to being easier to open included is a well thought out accessory set of a usb to UHS-II microSD reader a welcome addition considering my laptop's built in is limited to UHS-I as well as a MicroSD to UHS-II SD adapter for use with larger devices like 4k cameras and DSLR devices where this card will thrive, and end user needs nothing to leveraged this card's full potential regardless of their device.
UHS quick note
Before delving into testing I want to take a moment to look at the UHS bus specifically, there are per the SD association four current SD buses of which UHS-II is the newest capable of up to a 312MB/s transfer rate. These aren't promises that cards are capable of reaching that(that's the speed grade rating which is separate) but a maximum a reader or device can utilize a card at, fortunately these are cross compatible with UHS-II readers working with all slower cards and faster cards and the cards working in older readers, This is important for setting expectations when looking at their use in something such as a phone, the HTC10, Galaxy S7 and other SD820/821 equipped phones are limited to UHS-I speeds.(sidenote snapdragon 800/810 were also uhs-I capable)
Testing
All benchmarks were run using a thinkpad S1 yoga with crystal disk mark 5.1.2 set to a 50mb test size, testing was moved from the internal UHS-I limited reader to a UHS-II USB 3 card reader(the reader used was a Lexar UR2 reader) This cards speeds are completely and entirely unparalleled surpassing everything else in our test suite, and even some older SSD's I've worked with. Sequential speeds are an impressive 201 read 82 write   these are actually limited by Although still present the delay when taking RAW photos has been reduced to a brief flash difference when taking full RAW photos, the most strenuous situation that I can subject a card to naturally. Compared to other cards we've reviewed this one doesn't have an obvious drawback perhaps except size being smaller(64gb) than the other cards it's being compared to, however it's impressive performance is well worth the tradeoff for anyone intending to take raw photos during a session and offload them for editing, or as a bootable OS in a system such as remix or ubuntu.
The Bus problem
The biggest shortcoming of this card is at the fault of the devices it's installed in not the card itself, although still blistering fast it's limited when installed in a phone the most recent generation(s) of phones running on SD800-821 are all limited to UHS-I speeds, it's still the fastest internal device I've seen at 90r/70w it's beyond capable for androids adopted storage. It's not the cheapest cost/GB card we've tested(that honor belongs to the 128gb samsung card we reviewed) but is without question the fastest thing I've tested so far even on a UHS-I bus.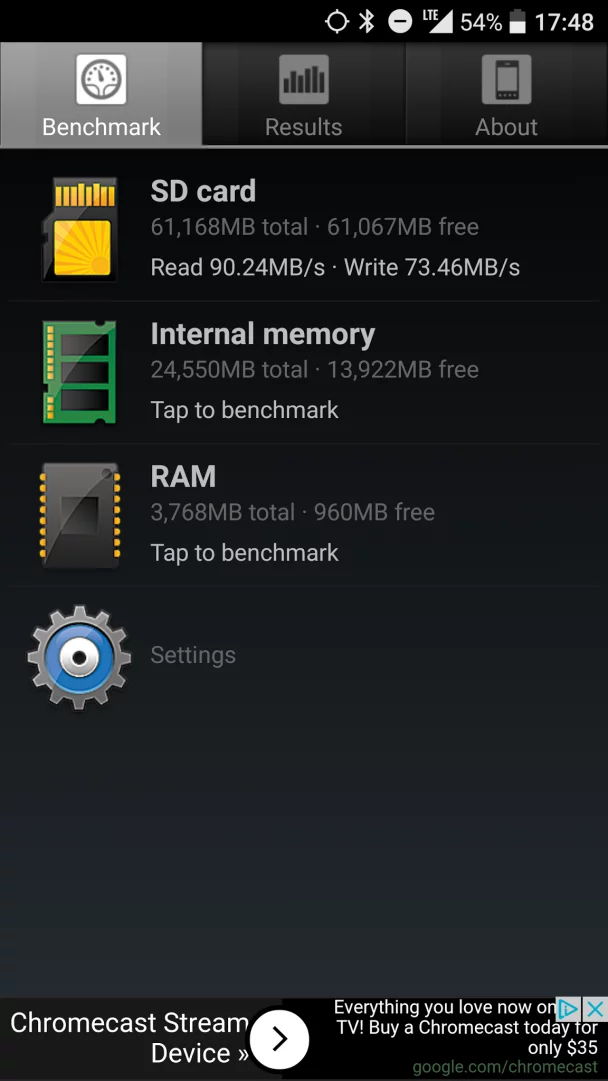 I encourage anyone who has use for an extremely fast card(such as semi pro photographers) here on amazon