Olala recently sent in a pair of rather unique usb flash drives for review both intended for use with smartphones and PC's simultaneously. Both drives shipped in a typical low cost blister pack that was easy enough to open including just the drive. Both units sent to me were a 32gb capacity.
Type C
The type C drive is USB 3 capable and is the simpler of the two designs having a connector at each end, it is sturdy and appears to be brushed aluminum for the body, One oddity I did notice was that my HTC10 seemed to detect it as a OTG SD card reader as opposed to a USB device this doesn't impact its functionality but was curious I unfortunately don't have a second type-c equiped device to check if this is the HTC10 or the drive itself.
Micro USB
This slideshow requires JavaScript.
The micro usb drive is limited to Gen2 speeds but has a rather unique connector design allowing it to flip between full size and using the micro usb portion as part of the full size connector when used by a pc, this is a rather ingenious design and feels stiff but i have concerns about the longevity of such a design although it's showing no signs of wear over a week of use with both a HTC one M8 and  a Samsung galaxy Note4, both of which detected it as proper USB storage.
Performance
This slideshow requires JavaScript.
Neither drive is going to win any speed records, both falling short of the generic usb3 flash drives in our tests and the 128gb, and 200gb microSD cards that we've evaluated recently however they're snappy enough to use for backing up photos and other things as well as copying stuff off to use on a PC instead of looking for a transfer cable, especially is used during the day befor reacing a PC for editing photos you've taken both felt quick enough copying to the flash however.
Final Thoughts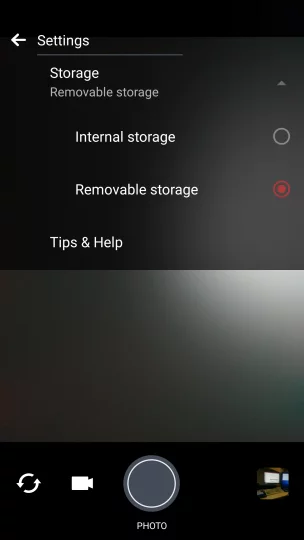 On a closing note one disappointment I had was that regardless of the phone or version of android I tested (4-6 on the note 4, m8 and htc10 ) or the presence of an microSD card the device didn't have an option for saving photos to directly to usb, which is unfortunate I could see a huge use for a variety of events to save directly to external storage to take straight to editing afterwards. Otherwise both drives seem well built although slower than dedicated USB devices their usefulness for transferring things between phones and PC without using cloud or network storage is very useful, A backup app or autosync profile through something as tasker would be of huge benefit to using one.
The microUSB device is available on amazon in the reviewed capacity here as well as a 64gb model here
The type-c device is unfortunately currently only available on Ebay here